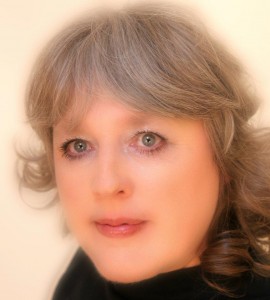 My guest today is Love Inspired Historical author Debra Ullrick who tells us about a very special Ranch Woman. BTW, Debra is offering a copy of her latest book, Colorado Courtship, with veteran author Cheryl StJohn. Here's Debra:
"Ranch women are a tough breed. In 1979, my husband and I went from him doing construction and me being a receptionist to ranching. We lived 58 miles one way from town, lived three miles off the main county road, had no phone, knew no one, and had a one year old baby girl. Then about year later, while still working for the same outfit, we moved from the log home we lived in up on the mountain, down to a trailer that was on some ranch land the bosses leased. There, I met a wonderful lady named Helen Elliott.
Helen was 68 years old, almost blind, and she may even have been blind in one eye, I can't remember. Her husband had died many, many  years before we met her, and yet she had stayed on their ranch, living alone in a rugged land where people were scarce. Helen would travel two hours down an isolated road to get groceries, even with her poor vision.
In the older days, she said her family used to go to town once a month for supplies and food, if they were lucky, that is. They had an old pickup, but because the snow was so deep, they had to literally shovel their way to town. They'd shovel a path, move the truck forward, shovel another path, move the truck forward, and they would keep this up until they made it to their destination. Sometimes it took them a full day to drive what under normal conditions would only take two hours.
She told me about how long and hard the old-time haying seasons were,  and how they used to bring calves in the house and hold them in warm water until their arms ached and until the calf was warm. Sometimes they had calves lying in front of their wood burning/cook stove because it was too cold for them to be outside, causing their chances for survival otherwise to be slim.
Helen was a kind, courageous woman who knew how to rough it. She knew how to make something out of nothing, knew how to be thrifty, and knew how to survive in a desolate place.  She was a very sweet, Godly woman, who opened her heart up to someone who needed a friend–me. I will never forget her, her strengths, or her courage.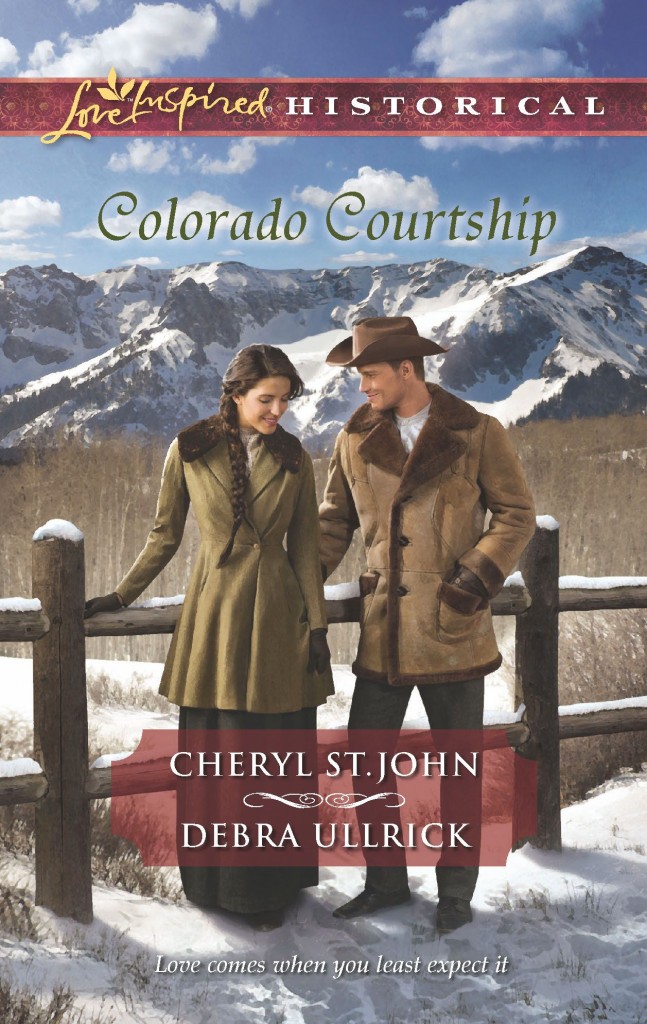 To Purchase, click here. Colorado Courtship: Winter of Dreams\The Rancher's Sweetheart (Love Inspired Historical)
Sunny Weston, the heroine in my story, The Rancher's Sweetheart,  reminds me a lot of Helen.  Sunny's parents are dead, and she alone is left to run her ranch 26 miles from town. No matter how adverse circumstances become, Sunny refuses to permanently leave the home she loves.  Against all odds, against the advice of her neighbors, and even against the criticism of her being a woman – and not just any woman – but a short statured woman , Sunny proves to them all, that she is  a survivor who will do whatever it takes to live on and to save the ranch she loves."–Debra
@DebraUllrick Twitter
www.debraullrick.com    (blog/website)
Facebook: https://www.facebook.com/debra.ullrick?ref=tn_tnmn
What a great true story, Debra. And remember please leave a comment to enter the drawing for a free copy of Colorado Courtship.
Here's the question: Do you think we have an easier life than women like Helen? Why or why not?–Lyn
Send to Kindle