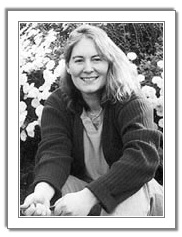 Today my guest is best-selling author Jillian Hart. She has written many popular series, such as the McKaslins which featured in many more than one series. Jillian often shares personal notes ,etc at the GoodReads Love Inspired Historical group. To join us there, scoll down the left column and click the LIH logo. Here's Jill.
Share one fun or interesting fact about your life or books.
I love to knit.  It's one of the first things I do after a day of writing.  I pick up my sticks and knit away on my latest project for hours.  I'm unstoppable.  Right now I'm knitting an afghan for a dear friend.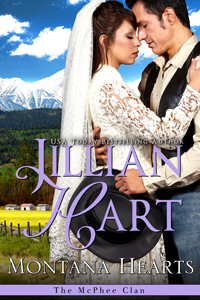 To purchase, click here.Montana Hearts (The McPhee Clan)
In what ways does your heroine show strength?  Where does she draw her strength?
City girl Daisy McPhee in Montana Hearts is a very strong heroine.  She packs up her four sisters and moves them from Chicago to Montana Territory, hoping for a better and safer life for them all.  Every time hardship comes her way, she faces it.  Every time she must decide between doing the easy thing or the right thing, she chooses the right thing.  Her love for her sisters is where she finds her strength.
 Thanks, Jill, for coming by for an interview. I always enjoy chatting with you.
Here's the blurb for her latest book:
A safe and stable life, that's what Daisy McPhee is wishing for. But when her wagon breaks down leaving her and her four sisters stranded in a cruel storm, she starts to think her fortune is never going to change. Until a tall, dark and handsome stranger comes to her aid. With his strength and integrity, he could be a knight in shining armor like the fairy tale stories she used to dream on. Too bad she's given up believing in storybook heroes because this man could make her want to believe. She needs a fresh start, not to be drawn by his kindness.
Beckett Kincaid doesn't want to fall for sweet and beautiful Daisy McPhee. She's inherited the ranch that by rights should be his. He ought to be bitter, he ought to be holding a grudge against her instead of laughing with her in the rain. Her gentleness fills his heart with the kind of love he never thought he'd feel, and she makes him long for a future that simply can never be…
Sounds like a great book, doesn't it? Don't forget to read Carol Steward's post from Monday for a chance to win one of the multiple copies she is giving away–Lyn
  http://www.facebook.com/jillian.hart.7
Send to Kindle