Are you in the mood for a bit of Christmas? Or will you be?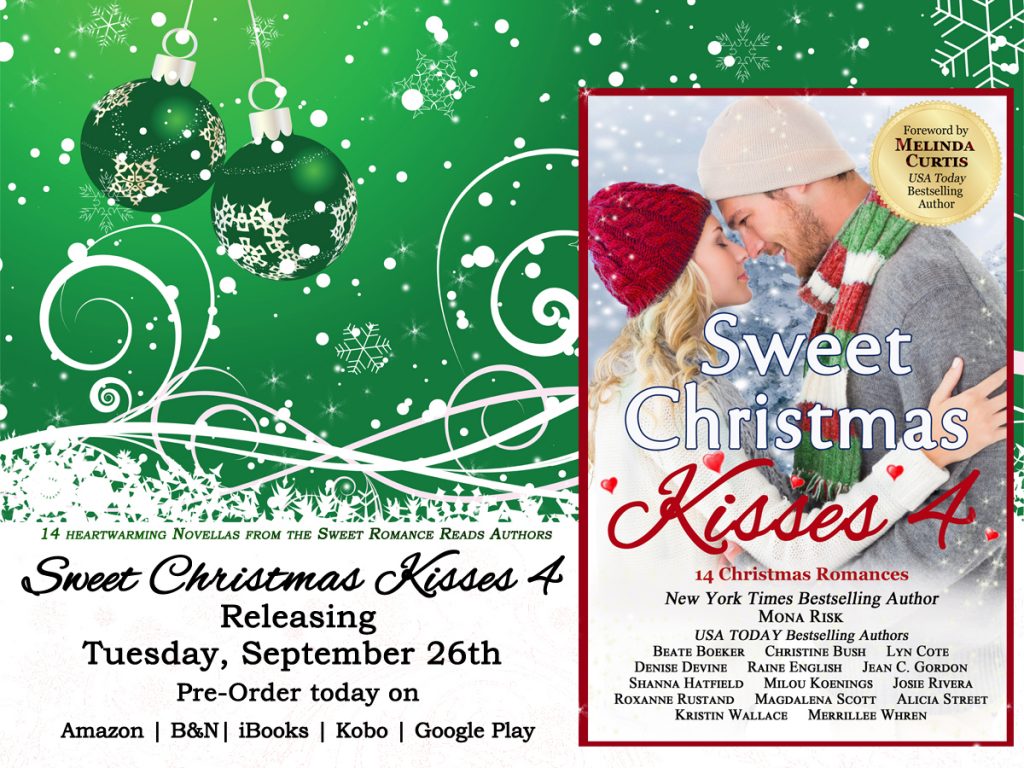 I am participating in a boxed set with 14 Christmas novellas, a mix of wholesome sweet romances and some inspirational by 14 authors.
Right now it's at the introductory price of 99 cents. The set, Sweet Christmas Kisses 4, contains quite a mix of authors. Here are a few:
Beate Boeker, a German author who loves to set romances in Italy
Roxanne Rustand who writes about Montana and handsome veterinarians
Jean C Gordon who writes about love and motocros

And ten more authors!
If you're interested, here are the buy links:
Kindle: http://a.co/9TxNMzz
Nook: http://bit.ly/2g8xyO8
Kobo: http://bit.ly/2xgU0sG
Google: http://bit.ly/2viH7g4
Itunes: https://itunes.apple.com/us/ book/id1285643154
In this boxed set, my novella is "Loving Winter."
Here's the scoop: At her cousin's wedding, Winter Woodard, owner of her family's nursery, isn't expecting to meet her match in local football coach, Clay Dixon, (she isn't into sports!) but he stands by her through a holiday season fraught with unexpected setbacks.
This novella is connected to my Northern Intrigue series, set in Steadfast-a town whose people and mysteries you may never forget~
So why not give a boxed set a try? What a deal–99 cents for 14 sweet romance novellas!–Lyn