Availabe Now!
BENEATH NORTHERN LIGHTS,
A Holiday Story
Book 4 in my "Northern Shore Intrigue" series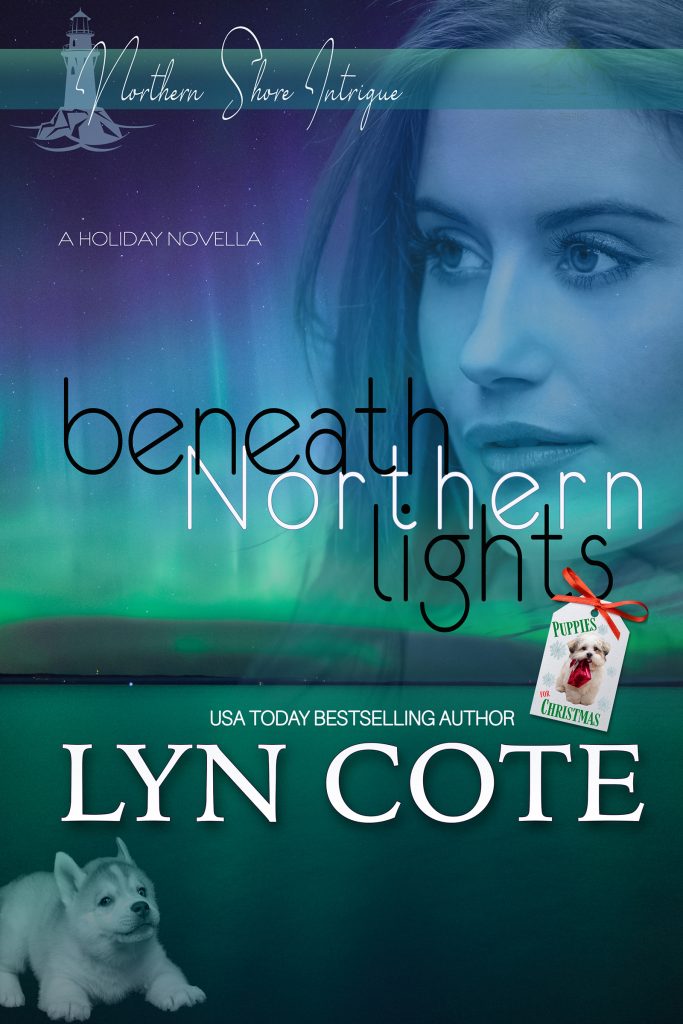 ONLY 99 CENTS!!
This book is part of a series of novellas. All of them by different authors but all of them clean or Christian romance. All of them share two things: a puppy in the story and Christmas too. What more could you ask for?