Lyn Reviews Marta Perry's The Wedding Quilt Bride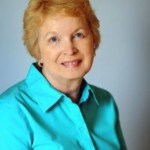 I must first say that Marta Perry is a very dear friend; however, that doesn't mean I can't write an honest review of her work. If I didn't like her books, I wouldn't review them. BUT I ALWAYS LIKE HER BOOKS! And this one is no exception. Her characters are primarily Amish of course in this story but they could have been anyone.
The conflict revolves around their pasts and what they "think" is true. Which turns out not to be as true as they thought. 🙂 Rebecca married in haste and has an unhappiness she won't-can't reveal and Daniel also carries false ideas. Fortunately God keeps pushing them out of their "comfort" areas (don't think Amish have zones.'-) Anyway a sweet spirit-filled romance I enjoyed A LOT!
To purchase, click cover below.