Author Allie Pleiter & 30+ Sweet Romances to Choose From-FREE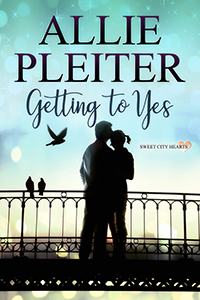 I am taking part in a fun way to give readers a chance to find new authors to enjoy! If you'd like to have a chance to download a new romance from a selection of over 30 sweet romances, read on! Another participant Author Allie Pleiter is going to share about her story, GETTING TO YES!  Here's Allie:
"Expectations—even good ones— can get us into quite a bit of trouble.
Suzann is a woman who knows what she wants: to marry Adam. She's ready, he isn't. It's an age-old story, isn't it?
The problem with human beings is that you often can't force their growth into your timeline. Even when you're sure your timeline is right (as I so often am…much to my own dismay).
Timeline clashes don't come much bigger than wedding proposals. It's a situation where the timing can't be faked or forced—both parties have to be genuinely ready. That duality leads to lots of heartbreak, loads of frustration, and circumstances that send us to God in desperate prayer.
Which is exactly where we need to go.
No force on earth can change or soothe a heart like God. His timing is never off, no matter how it looks from here. Both Suzann and Adam learn that lesson on deep levels in this emotional short story that I've loved from the first time it appeared as the prequel to MY SO-CALLED LOVE LIFE.
I hope you enjoy it, as well as all four of the books in the Sweet City Hearts series."–Allie
Blurb:
Suzann knows Adam is the perfect man for her–the man she's waited for, prayed for, fallen hard for from the first. Valentine's Day is coming. It's the perfect time for him to pop the question. She's more than ready, he's trying to get ready, so why would God throw obstacle after obstacle into the mix? Will Suzann and Adam get to "yes"?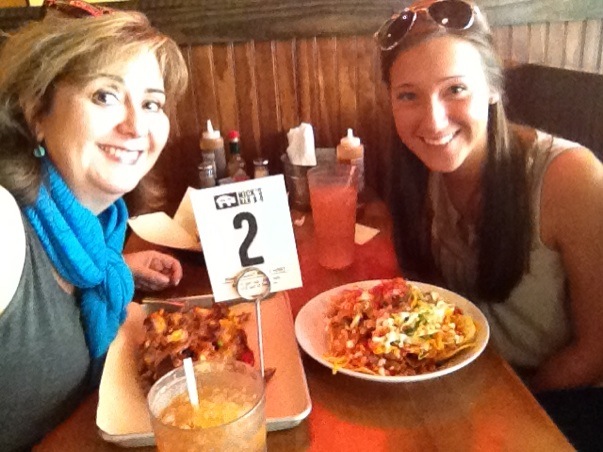 Bio (Allie is on the left!)
An avid knitter, BBC Television geek and French macaron enthusiast, Allie Pleiter writes both fiction and non-fiction working on as many as four novels at a time. The enthusiastic but slightly untidy bestselling author of over two dozen books, Allie spends her days writing, playing with her adorable Havanese dog Bella, buying too much yarn, and finding new ways to avoid housework. Allie hails from Connecticut, moved to the midwest to attend Northwestern University, and currently lives outside Chicago, Illinois. The "dare from a friend" to begin writing has produced a sixteen-year career with over one 1.3 million books sold. In addition to writing, Allie regularly speaks on faith, the creative process, and women's issues.
So here's the link to the A CHOICE OF OVER 30 sweet romances!–Lyn
Click here https://books.bookfunnel.com/sweetromancez/xt4jx5afi8