Lyn Interviews Award-Winning Author Gail Gaymer Martin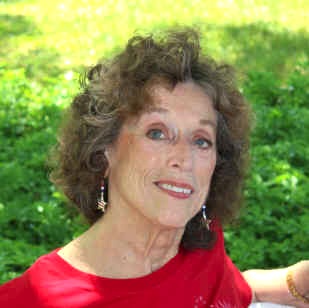 I have the pleasure of interviewing my dear friend award-winning author Gail Gaymer Martin today. She's sharing about her life and her latest book, the book of her heart, Treasures of the Heart.Here's Gail's inteview:
1- Tell us a little about your writing and your real life.
I'm a late bloomer.
I started writing for publication in my fifties when I retired from a fulltime counseling position and taught English and public speaking as an adjunct instruction at Davenport University in Warren, MI. My first publications were articles for Christian periodicals dealing with parenting and teen issues: suicide, grief, drugs, divorce, blended families, teen behaviors, and more. The topics were drawn from my counseling experience, and with the expertise, I was successful. Soon I was published in short stories for adults and children and even poetry for Christian periodicals.
But in 1997, I thought back to my earlier desire to write fiction. Working hard by studying and reading how-to books, attending conferences, workshops, and connecting with fellow fiction writers, I sold my first novel one year later. Today I've been blessed with fifty-five published novels. One of my missions is to help writers learn that their dreams can come true, even if it's later in life and sometimes when they least expect it. Be patience and diligent to the dream.
2-Was there a time in your life when you think God challenged you to become stronger? Please share.
A lifetime Christian, I have dealt
with sorrow and grief as we all do, but we know that sometimes in stress and sadness, we  can feel as if God has abandoned us and we can't carry another load. But we can. I've faced two difficult times in my adult life besides divorce, the death of my mother and our daughter. Both times, I had multiple book contracts and deadlines, and somehow through it all, I used prayer and my God-given strength to make it through and send the books in on time. I have never been late with a deadline, no matter how bad or challenging it has been.
When my mom died,
I finished a novel on time and began the next contracted book.  Not long after I received a call from my editor that she was returning the novel with a few sticky notes marking some places that needed tweaking. Even hearing that word frightens me.  When the manuscript arrived, I couldn't see the white paper, now covered with yellow sticky notes. I realized immediately that I had used food in every scene—-pizza, a picnic, ham sandwich, romantic dinner, cookies, cake, and hamburgers. I supposed I connected food (the comfort of home) with my mom, and now the food was a comfort for the lose. I reworked the novel and sent it back minus more than half of the food scenes, laughing at myself. Even in sorrow, we can find humor.
3-What is special about your most recent book to you?
Treasures of Her Heart is special to me because
it was a novel I'd written early in my career, but one that didn't fit the Love Inspired line's format. It was too long, too women's fiction, and was a romance with mystery—-but not the life and death suspense LI uses. Still I loved the novel and the characters who remained in my heart over the passing years. When the idea of being a hybrid novelist struck me, Treasures of Her Heart was the first unpublished book I wanted to see in print. It's proven itself with 5 star reviews and great reader comments. I'm thrilled to offer it to readers.
Bio
Multi-award-winning novelist, Gail Gaymer Martin is the author of contemporary romance, romantic suspense, and women's fiction with 55 published novels and nearly 4 million books in print. Her novels have received numerous national awards, including: the ACFW Carol Award, Booksellers Best and RT Reviewer's Choice Award. CBS local news listed Gail as one of the four best writers in the Detroit area. She is the author of Writer Digest's Writing the Christian Romance and is a cofounder of American Christian Fiction Writers where she serves on their Executive Board. Gail is a member of Advanced Speakers and Writers as well as Christian Authors Network and is a keynote speaker for women's events at churches, civic and business organizations, as well as a workshop presenter at conferences across the U.S. Gail lives in Michigan with her husband. Visit her at: Website: www.gailgaymermartin.com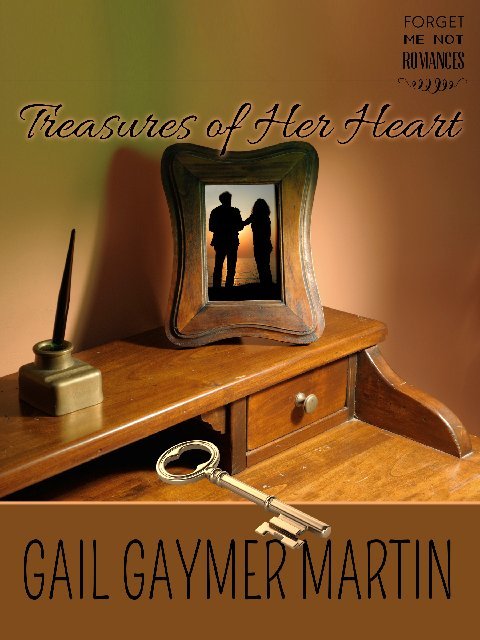 To purchase, click here. Treasures of Her Heart
Back Cover Blurb:
Nikki Townley a fashion-buyer, looking for a life with deeper meaning, leaves her career and moves to a small, tourist town in northern Michigan to assist her ailing great-aunt Winnie in running her floundering antique business. There she finds herself caught in a mystery searching for her aunt's missing fortune, facing an investment company in pursuit of her aunt's property, and hoping to save long-distance romance with her faithful male friend Rob Moore, while struggling to escape her attraction to an exciting, smooth-talking womanizer. Can she overcome temptation, locate the missing fortune and find the truth to the treasures of her heart? Will Rob wait for Nikki to make up her mind?