Amish Author Marta Perry & The Rebel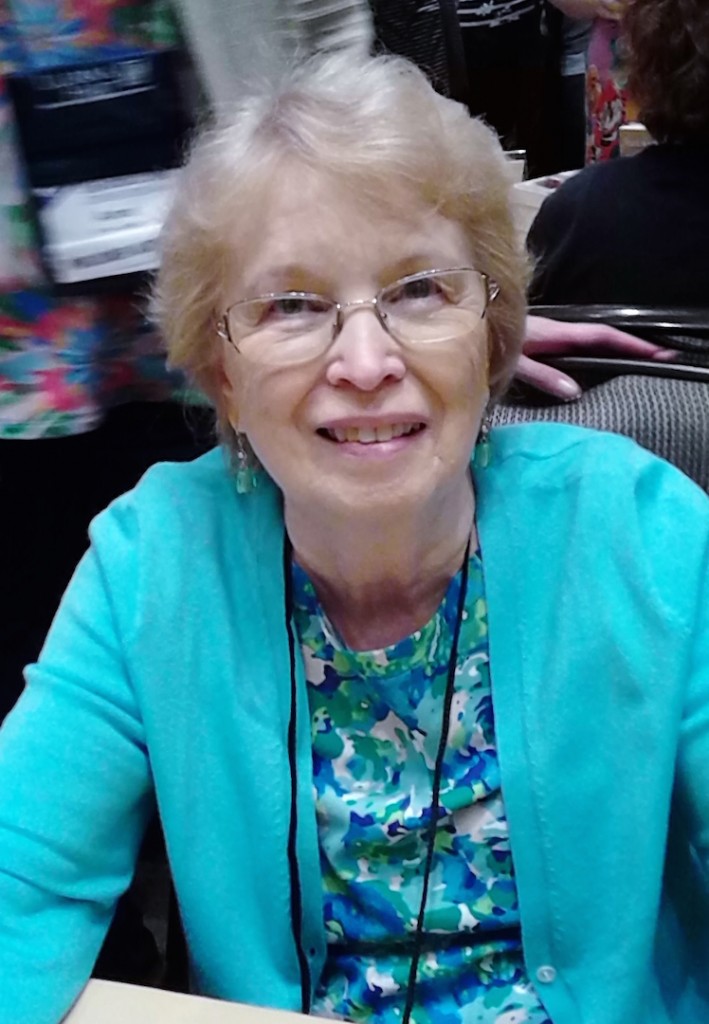 My guest today is author Marta Perry, a dear firend and a great author. She is finishing up another of her great Amish romance series, the Keepers of the Promise. The book is titled THE REBEL and Marta is offering a copy to one commenter. Here's Marts:
My Barbie Lapp finds herself in a quandary in my latest book, THE REBEL, Book Three of my Keepers of the Promise Amish series. Young, headstrong, and adventurous, Barbie longs to experience more than her quiet Amish community seems to offer.
But
when she accepts a dare and goes to a bar with an Englisch friend, she's confronted with another stray from the Amish—a sixteen-year-old girl who has been drinking and is with a rowdy trio of Englisch teenage boys. Trying to help the girl will inevitably expose her not only to her new friends but also to the girl's older brother, who just happens to be one of the ministers of Barbie's congregation.
Common sense
tells her to leave the situation alone. After all, the girl is only doing the same thing she is in tasting a bit of Englisch life. But Barbie's warm heart and sense of responsibility push her into making a hard choice. She confronts the drunk teenagers in the dark parking lot, putting herself in danger,
And than
takes on the even more difficult task of returning Mary Kauffman to her home and explaining to her father and older brother, Minister Benuel Kauffmann. Barbie, impetuous and outspoken, seems to get herself into trouble with the stricter members of her community on a daily basis, and Ben Kauffmann is no exception. He disapproves of just about everything when it comes to Barbie,
and yet
he has to be grateful to her for rescuing his foolish young sister. He certainly isn't sympathetic to Barbie's dreams of adventure, but he can't help but be impressed by the warm heart that seems to propel her into helping others no matter what the cost.
As I was writing the Keepers of the Promise series, I discovered that I couldn't wait to get to the story of Barbie, the youngest of three cousins, each of whom are given a special gift from their family's story in America.
I couldn't imagine
how rebellious Barbie was ever going to find her way to the life she was destined to have. Struggling, taking risks, but always coming back to the dictates of her loving heart, Barbie was a joy to write, and I hope her story will be one you find a joy to read."–Marta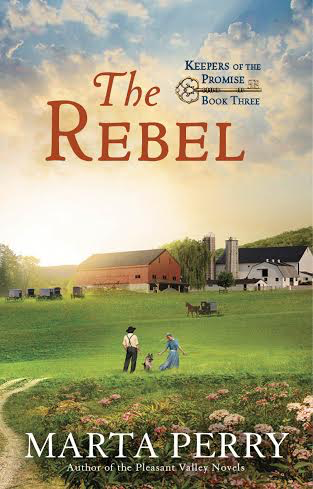 To purchase, click here.
Blurb:
In the final Keepers of the Promise novel, the acclaimed author of the Pleasant Valley series tells about a young Amish woman who must make a difficult choice, just as her grandmother did years ago.
Central Pennsylvania, current day. Restless and adventurous, Amish Barbie Lapp has been stepping out among the Englisch. Minister Benuel Kauffman doesn't approve of her choices, but he can't deny the positive influence Barbie has on his wayward teenage sister. As Barbie is drawn to the kindness beneath Benuel's gruff exterior, the mementos she finds in a dower chest given to her by her grandmother, Elizabeth, provide the insight she needs to decide whether to fully embrace the Amish way of life or leave it behind for forever.
Lancaster County, 1960. As working farms for the Amish become more scarce, Elizabeth Lapp's husband, Reuben, tries to persuade her that they would be better off moving north. But the prospect of leaving her close-knit community of family and friends frightens Elizabeth. Can she muster enough love and faith to leap into a new life?
Two women from one family, separated by decades, both find that the ultimate adventure takes place in the heart.
Thanks, Marta. I can't wait to read it! I've loved this series and have read book 1 and 2 over more than once. now for the QUESTION: WERE YOU EVER A REBEL? OVER WHAT? WHEN? Leave a comment and be entered into the drawing for Marta's book THE REBEL.–Lyn 
For more online:
Facebook page, www.facebook.com/MartaPerryBooks
Marta's newsletter signup there or at www.martaperry.com/lists/?p=subscribe
PS-Last week's winner of Kathleen Rouser's book is Sunnie. Congrats!