Author Lois Greiman Asks Which Part of a Romance Do You Like Better?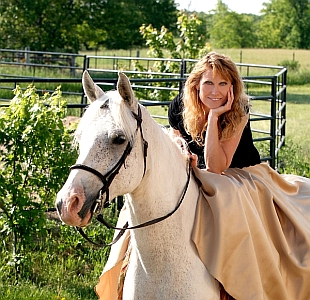 My guest today is author Lois Greiman, a long time friend. She's going to share her grandson's take on romance and ask for yours. Here's Lois:
Last June my son, Travis, or Son One as I call him (some of you might remember him as Romantic Times Review's Mr. Romance runner-up from a few years back–tee hee–you cannot imagine how fun it is to tease him about that) got married to a gorgeous young woman from Cameroon. Gorgeous young woman, as it happens, has an equally gorgeous son, who I will hereby refer to Grandson One or G-1. Anywhoo, a while back I pried my wallet open and took G-1 to see Untangled. You know the film-spunky heroine, sexy hero, opinionated horse, lots of hair. It was a fun flick and just about right for a six year old…or a romance writer…since it was basically a love story.
So after the credits were rolling away and the popcorn salt had been licked from every finger I turned to G-1 and asked what his favorite part of the movie was. Now remember…he's a boy…he's six…he's being raised by macho 6'3' Son One. So what do you think his answer was? Anybody? No?
Well I'll tell you…he didn't pause, didn't bat an eyelash, didn't take time to breathe. He just said, "When they kissed." Huh? I did a double take, did another take, then stared at him agog, because when he asked what my favorite part was I had to tell him the truth; It was when spunky heroine hit sexy hero with the frying pan…which by the by was quite often. I don't know if you remember the film, but sexy hero spent about half the movie unconscious and I was more thrilled each time the cast iron reverberated against his skull.
Lyn here-note to self-Do not make Lois mad!
So (note clever segue here) when I began writing Finding Home, the first book in the Hope Springs series, which is not quite a romance, but more woman's lit-ish, I wasn't exactly sure how to begin. I mean, I knew Casie Carmichael, feisty owner of the Lazy Windmill ranch, had a thing for Colt Dickenson, but I also knew she was far from ready to admit it.
So their first scene together was fraught with snarky dialogue. And if there's anything I like better than seeing a guy hit in the head with a frying pan, it's snarky dialogue
So what about you? What's your favorite part of a romance, the fighting or the flirting? Or do you need both to make it work?
www.loisgreiman.com
http://www.facebook.com/lois.greiman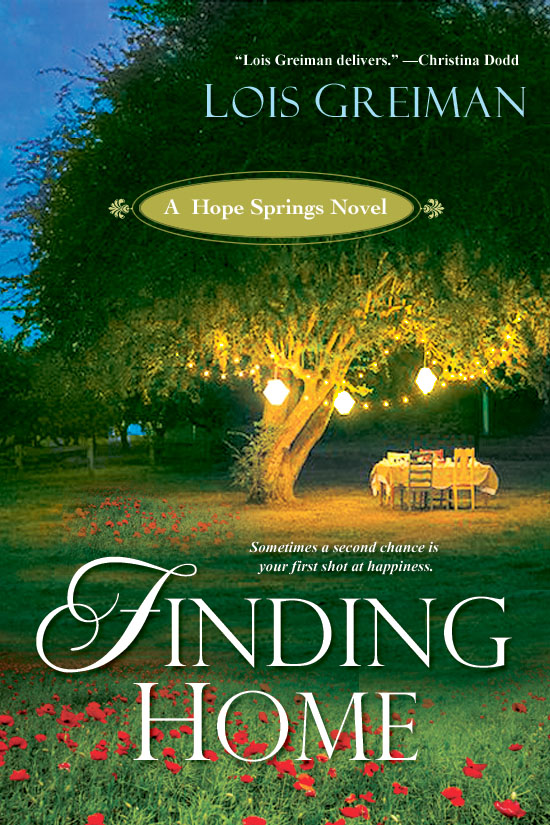 To purchase, click here. Finding Home (Hope Springs)
FINDING HOME
1 broken down mare, 2 baby lambs, 3 lost teens, and a busted up bronc rider with more balls than brains…They all add up to trouble in Casie Carmichael's book. She's come back to Hope Springs, South Dakota, with only one thing in mind–selling the family's tumble-down ranch and returning to Sioux Falls and her very practical fiancé. But leaving isn't as easy as she imagined, not when every bedraggled stray in the territory has a homing beam straight to her barn.
Suddenly, angry parents, hairless goats and a former flame's new heat aren't Casie's most pressing problems. Her own mixed-up heart is at the top of the list, and as she throws herself into making a safe haven for her motley crew, she realizes home is a lot closer than she thought.
So what do you think about Lois' question? Do you like the push part of romance where the hero and heroine conflict OR the pull part where the romance blossoms? Hmmm?–Lyn