British Mystery Author Veronica Heley Shares GINGER BOTERKOEK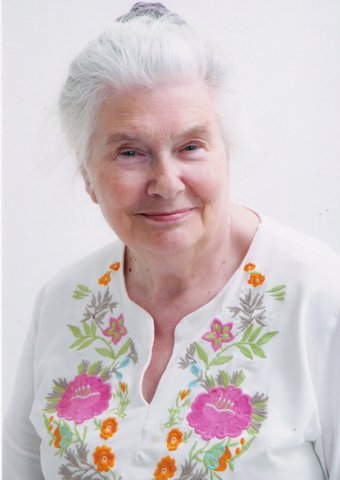 My guest today is British Mystery Author Veronica Heley who visits me at least once a year. I love her kind of book! And today she's going to share her favorite recipe WHICH I ABSOLUTELY will try out. YUMMY-SOUNDING. Her publisher, Severn House, will be delighted to send a digital copy to one commenter as a giveaway. So be sure to look for the QUESTION below and leave a comment. Here's Veronica:
My latest book is False Wall, which is the 10th of the Bea Abbot stories.
A favourite recipe of mine was collected when I was in Sweden many years ago. It is quick and easy to make but be warned – the 'cake' is as dense and rich as fudge.
GINGER  BOTERKOEK.  (Buttercake)
7 oz good butter                       7 oz caster sugar
9 oz plain flour (sieved)             3 oz ginger, chopped
Pinch of salt                              1 egg, beaten (reserve a little for glazing)
Knead all ingredients together to form a smooth dough. Press into a 8" cake tin, glaze with beaten egg and mark with the back of a fork in criss-cross fashion.
Cook 40-45 minutes at 350 degrees.
While still hot, press down the centre with clean oven cloth to keep the top flat."–Veronica
Now I'd never heard of caster sugar Here's a link to see how to make it. Or you can just go and buy it in the store. Who knew?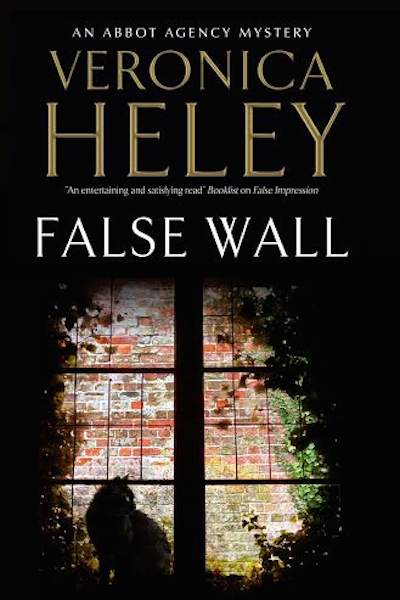 To purchase, click here.
False Wall – Blurb
When the party wall dividing the gardens of Bea Abbot and her fiancé Leon collapses, a human skeleton is unearthed in Leon's garden. Having only just purchased the property, Leon and Bea set out to discover more about the house's previous owners. Before they can proceed in their investigation, however, the pair fall victim to an elaborately-laid trap. With her home, livelihood and the agency under threat, it seems Bea is the subject of a meticulously-planned vendetta. But why? And why is Leon becoming so strangely distant?
I'm so happy Veronica visited again this year. I think it's interesting that she found a favorite recipe while on vacation.QUESTION: Has that ever happened to you? Or have you ever found a new food while on vacation? Don't forget to leave a comment to be entered into a drawing for an ebook of FALSE WALL.
For More Online:
Blog:   http://blog.veronicaheley.com/
Sign up for a free monthly newsletter giving news – and views!