Lyn Interviews Mystery Author Linda Hall & Giveaway!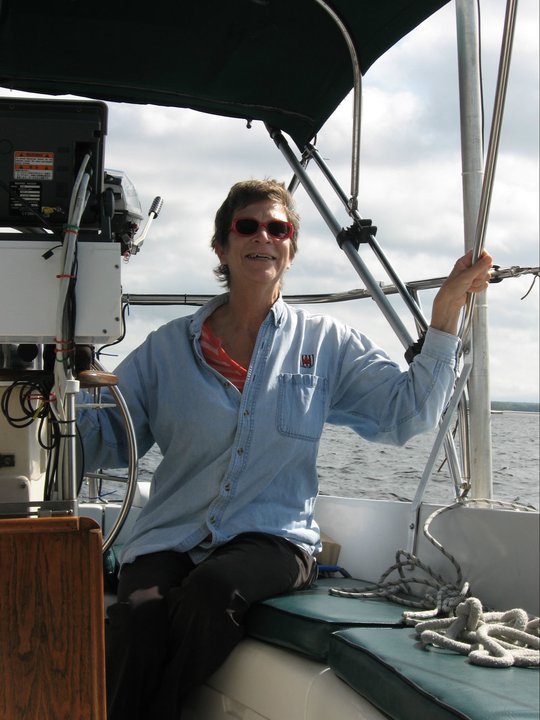 My guest today is author Linda Hall, a longtime online friend. She's an interesting person who writes great mysteries. BTW, Linda is offering a free coupon for STRANGE FACES, her short story collection via her newsletter. To sign up for her newsletter: http://writerhall.com/newsletter/
Here's Linda:
1-Share one fun or interesting fact about your life or books.
I love the water and I love swimming. So, it's a good thing that my husband and I spend our summers aboard our sailboat, Mystery. It's our summer cottage.
2-Why do you write?
Simple answer – I write because it's what I do. It's about the only thing I can do sort-of well. Every so often I think about "retiring." I usually entertain that thought for around five minutes before I'm wildly plotting away again. Actually, I can't think of another thing I would rather be spending my days on. I grew up reading the mysteries of Nancy Drew and the Hardy Boys, so it would be natural that when I grew up, writing mysteries would be what I would do pretty much full time.
I didn't begin by writing novels. In my early adulthood I was a journalist and wrote feature and news for several newspapers, but in my entire life, all of my jobs have had something to do with writing.
3-In what ways does your heroine show strength? And where does she draw this strength?
Oh my! My heroine Em Ridge has so much strength and strength of character. Night Watch opens eighteen months after her husband's tragic death, and Em feels vulnerable and sad. She feels she can't do anything right. She is wrong, though. First of all, she is physically strong. She has spent most of her life in and around boats, mostly sailboats, teaching sailing, and  working around them. She can out race almost any sailor around.
Since her husband's death she has earned her boat delivery Captain's License which allows her to deliver boats—usually luxury yachts—from Point A to Point B. It takes a certain amount of inner strength to captain a boat and manage a crew. You must have a certain amount of authority and command, and as Em says, "Democracy may work well on land but at sea the captain is The Captain."
Yet, she doesn't always feel particularly strong. What strength she has comes from a deep reservoir inside of herself. She has left the God of her childhood and the beliefs she grew up with. In that aspect she is searching. She is still searching. It will take several books in the Em Ridge Mystery Series before she gets that part of her life sorted through."–Linda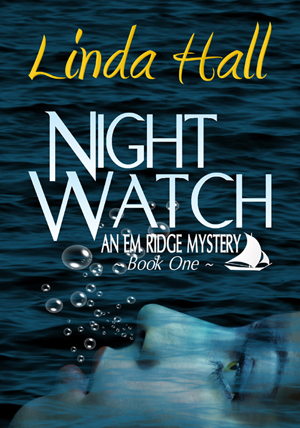 To purchase, click here. Night Watch: An Em Ridge Mystery
NIGHT WATCH
Desolate Maine shores… Murder… And peace slipping away on the outgoing tide…
For yacht delivery captain, Em Ridge, having a billionaire's daughter go overboard on her first captaining job is not a good beginning. The sailboat is new, state of the art, her crew on this trip include two close sailing friends. But an unknown fourth, who can't even tie a bowline, and the unruly owner's daughter turn the idyllic trip into an adventure not wanted.
Two years ago Em buried her husband, her soulmate, her sailing buddy, and with him buried a secret. As hours on the open seas slide by, secrets are resurrected that tie Em's past to a present, awash with murder and deception.
Will Em's career go overboard? Will the investigating detective help her or hurt her? And why does the best boat delivery captain on the east coast pull at her heart strings?
The oft foggy coast of Maine holds secrets it does not want to give up, and a lot of bodies can be hidden in The Pine Tree State's largest city.
Thanks, Linda. QUESTION: Do any of you sail or have ever been on a sailboat? I've only been once and that was on a small lake in Iowa, a loooooong time ago. Don't forget Linda's offer of the digital short story collection!–Lyn
For more about Linda online:
www.writerhall.com
www.facebook.com/writerhall
Twitter @writerhall