Amish Author Amy Clipston & I REMEMBER MAMA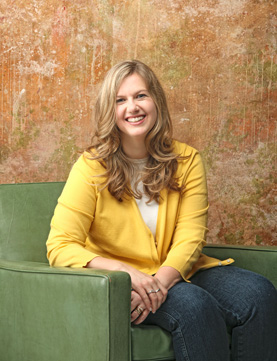 SO VERY SORRY–My website server burped today and so this is posted late!–Lyn
I Remember Mama
By Amy Clipston
I REMEMBER MAMA and I would spend our Saturday mornings at the Hawthorne, NJ, movie theater when I was a little girl. We would pack a snack, which was usually a Ziploc bag of homemade popcorn, and two cans of soda in a large purse and head out to see the latest blockbuster. I looked forward to our Saturday morning trips. It was our special time together.
No movie genre was off limits. We enjoyed comedies, chick flicks, and action/adventure films. Mama would let me choose the film, and she even tolerated a horror movie or two in order to please me. Some of the favorite movies I recall seeing with her were "Annie," "ET," the "Karate Kid" series, "Beetlejuice," "Footloose," and the "Back to the Future" series. When I started working as a babysitter for neighbors, Mama took me to a special sneak preview for the film "Adventures in Babysitting."
The tickets started out at $2.00 each, and then progressively increased in increments of $.25.  Soon they were $2.25 and then $2.50. By the time I graduated from high school, one matinee movie ticket was $4.50. The cost, however, never interfered with our special Saturday dates.
My mama has always been my best friend and greatest confidant. While I was growing up, I knew that she always had my back and she would listen without judgment. Even during my angst filled and confusing teenage years, I could share anything and everything with her.
Mama is still my movie buddy, and my younger son, Matthew, has also joined our small club. Every weekend, we choose a movie to download through iTunes. I enjoy sharing some "old" movies with Matt now. He has learned to appreciate some of my favorite movies, such as the "Jurassic Park" and "Terminator" films. The three of us venture out to the theater often, and occasionally, we can convince my older son, Zachary, and my husband to tag along with us.
Mama is still my best friend and I'm grateful that she lives with my family and me. I can always count on her to be there when we need her, but most importantly, I know she'll watch any bizarre movie I choose to download.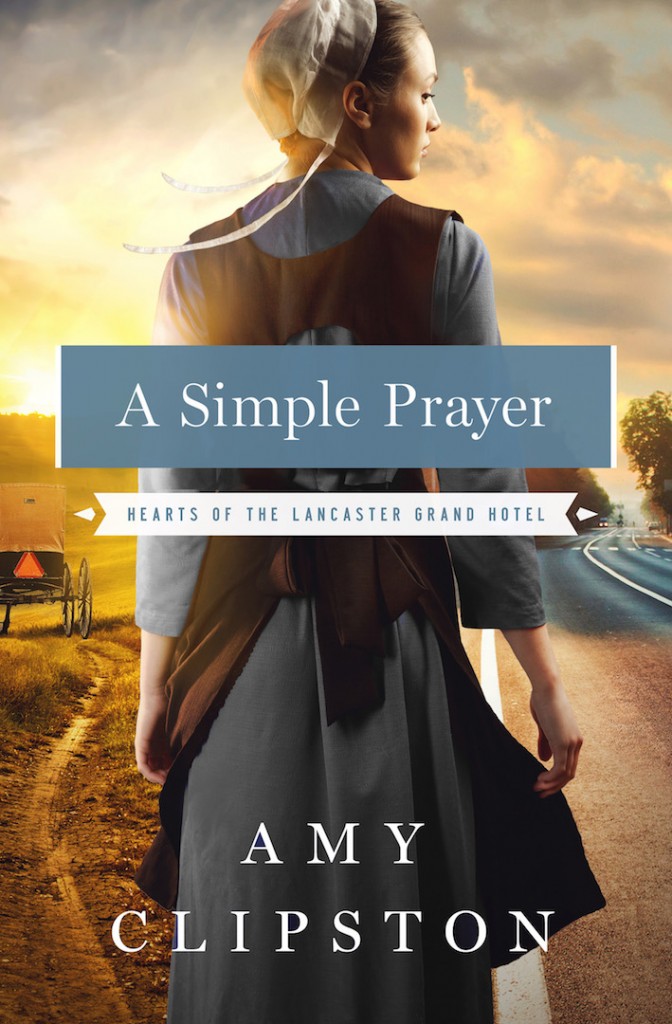 Book Blurb:
A Simple Prayer, Hearts of the Lancaster Grand Hotel series Book #4
Linda is no stranger to hardship. Now she dares to hope for a chance at love and a new beginning.
As the sole survivor of a buggy accident that left her orphaned at age four, Linda Zook was reluctantly raised by her Uncle Reuben. She longs to be worthy of someone, but the lasting trauma of her injuries and embittered upbringing by her uncle have destroyed her self-worth.
Aaron Ebersol left the Amish community seventeen years ago when he could no longer bear the restrictions or the constant tension with his father. Despite years of unanswered letters to his parents, and the roots he's put down in Missouri, Aaron rushes back to the Amish community of Paradise, Pennsylvania, after receiving word of his mother's stroke. Hesitant to get too close to the family he was once a part of, he decides to stay at the Heart of Paradise Bed & Breakfast. He soon encounters Linda, working there part-time, and the two find they have a lot in common.
Can Linda and Aaron forgive the family members who have deceived and forsaken them? And will Aaron be able to convince Linda that she is worthy of his love?"–Amy
Again, my apologies, Amy and everyone. The Internet is great when it works!–Lyn