Author Lauralee Bliss Shares How She Prepares for a Less Stressful Holiday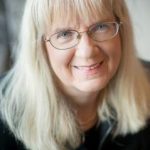 Author Laurlee Bliss shared this article several years ago but it's still timely–don't you agree??
My guest today is Author Lauralee Bliss who gives us a lot of ways to simplify our Christmas preparations–which BTW are nearly upon us! Here's Lauralee:
"As soon as I see the month of December looming, I must admit that a certain panic sets in. Oh, the amount of work to be done! Not only in gift buying for the family but wrapping the gifts, decorating, cards, cookies and parties, and of course, Christmas Day itself. Don't you just get dizzy reading this? My head is already spinning….
Okay, so I take a deep breath. I am a brave and courageous woman, faced with a multitude of responsibilities. And I do thank my dear Lord for giving me organizational skills that can really be useful this time of year. Without them, I know I would never be able to accomplish it all. Everything I listed is important to me. But I refuse to stress over it. I take it one step at a time. After all, this is supposed to be a joyous time of year. So I look at the calendar and begin making plans.
Cards.
When do cards need to be done so people receive them on time? Order the cads (especially picture cards which are easy and come with signatures) now. Address envelopes while Christmas music is playing (that always soothes me). I order my cards online (like at Walmart.com) and have them shipped right to the store to save postage and time.
Decorating the house.
Decide how or what you need to do. If we are having a party at the house, for example, we take more time to decorate it thoughtfully. Another idea is to make decorating a party itself. Invite family and friends to participate or make it your own family tradition. Have the kids and dad decorate the outside while you and the girls tackle the inside. Make sure to have the Christmas music playing. Order pizza for dinner so you don't have to worry about a meal.
Gifts.
I tend to shop all year 'round so hopefully most of my shopping is done. But I have also participated in an annual event at my church that is fun. The first Monday in December, the ladies pile into a minivan and head for the big shopping mall in Virginia for a day of shopping . What fun to be with others and get the shopping done, too. It's a chance to fellowship and even brainstorm ideas for gifts.
Christmas cookies.
Are you going to a party? Then decide on some easy cookie recipes to make. Don't try to make complicated cookies in difficult shapes and / or with fillings (unless you really want too, of course!). For me, time is precious. I love, for example, my old stand-by–
Betty Crocker's Russian Tea Cakes (or I call them Mexican Wedding Cakes).
A simple yet elegant cookie for a cookie exchange or a party. The snow white color and delicate buttery flavor is wonderful. And they are so simple to make, with only a few ingredients.
1 cup butter or margarine, softened
½ cup powdered sugar
1 teaspoon vanilla
2 ¼ cups flour
¾ cup finely chopped nuts
¼ teaspoon salt
Powdered sugar
1. Heat oven to 400ºF.
2. Mix butter, 1/2 cup powdered sugar and the vanilla in large bowl. Stir in flour, nuts and salt until dough holds together.
3. Shape dough into 1-inch balls. Place about 1 inch apart on ungreased cookie sheet.
4. Bake 10 to 12 minutes or until set but not brown. Remove from cookie sheet. Cool slightly on wire rack.
5. Roll warm cookies in powdered sugar; cool on wire rack. Roll in powdered sugar again.
These are a few ideas to making the December madness a little less maddening and more joyous. But above all, take time to pamper yourself. Like picking up a good Christmas novel."–Lauralee
Here's Lauralee's latest book.Click the cover for more info.–Lyn