Author Sandra Orchard & Finding Glory in the Thorns
My guest today is Author Sandra Orchard. She is sharing about a friend and her ministry and giving away two books! Here's Sandra: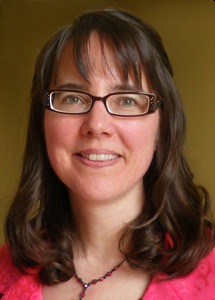 The strongest woman I know is Lisa Jamieson.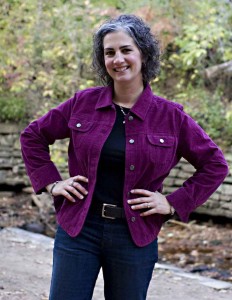 I met her in high school when her family spent a few years in Canada for her father's work. She was always very talented with a beautiful singing voice, and at home speaking in front of a group. She married, had children, worked in a thriving home-based business with her hubby, and then with the blessing of their third child's arrival came unprecedented trials and heartache.
From the first hours after Carly's birth, the Jamiesons knew something was wrong, but had difficulty convincing doctors to be concerned. Carly couldn't coordinate her suck and swallow, screamed when touched, and rarely slept. They had to feed Carly from a special bottle while laying beside her on the floor. At nine months, Carly began to have various kinds of medication-resistant seizures. Despite daily therapies for almost two years, Carly made little developmental progress. "We were confused and overwhelmed," Lisa told me. "We kept hoping and expecting that Carly would soon catch up from her early traumas but doctors and therapists were expressing increasing hopelessness."
They soon learned their daughter had a rare, genetic disorder called Angelman Syndrome. Typically, children diagnosed with this disease never learn to talk.  Many never walk independently. But Lisa and her husband Larry were compelled to do everything they could to ensure Carly achieved her God-given potential. After much prayer, they humbly went before their church body and asked for volunteers to help them implement a developmental learning program for Carly. We're talking lots of volunteers—three at a time for one of the activities which involved moving Carly's arms, legs and head in a crawling motion—and many, many other activities under the guidance of the National Academy of Child Development.
Imagine trying to run a home-based business—the family's only source of income—while supervising a seemingly endless stream of wonderful volunteers, maintaining your home, giving your older girls some sort of family normalcy, and all while getting negligible sleep due to Carly's difficulties sleeping, not to mention frequent trips to the hospital ER.
Lisa surrounded their family with prayer warriors, many who couldn't help in person, but could uphold them in prayer. Each week she'd send out an email, celebrating God's answers to prayer, scripture verses that were speaking to them, and sharing requests. Eventually, they closed their business and her husband took a job outside the home. They remortgaged the house to raise funds to implement needed modifications to accommodate Carly's special needs.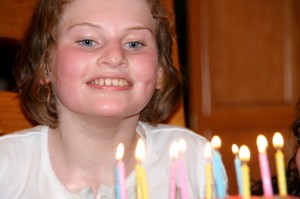 Fast forward more than a decade. Carly is now 13 years old and is a delightful teen.  She still struggles with a lot of difficult issues that often leave her parents exhausted and sleep-deprived, but they've seen God move mightily over and over again in response to their fervent prayers.
Carly can walk, approximates a few words, feed herself, enjoys interacting with her sisters and friends, is extremely affectionate and has an infectious smile. She's been seizure free for over 5 years.
Through their challenges, Lisa and her husband Larry felt God tugging at their hearts to tell their story and reach out to help others connect in supportive, Christ-centered communities. They've written an inspiring book with accompanying small group Bible study guide, called Finding Glory in the Thorns: Hope and Purpose in Life's Painful Seasons.
They've also established a ministry called Walk Right In Ministries (http://www.walkrightin.org ) who's mission is to equip and connect people for growth in faith, obedience and hope in Jesus Christ particularly through the adverse circumstances of their lives. They speak at churches, conferences, and retreats offering hope and inspiration in the midst of their own ongoing challenges, which, in addition to Carly's needs, include Larry's job loss in the crumbling economy. Their optimism and anticipation of where God will lead them next never ceases to amaze me."–Sandra
Now about Sandra's new Love Inspired Suspense: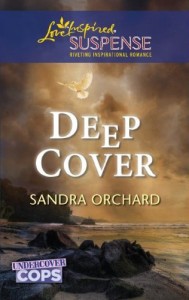 IDENTITY: GUARDED
Maintaining his cover cost undercover cop Rick Gray the woman he loved. Sweet Ginny Bryson never really knew Rick. He never gave her the chance. Not then, and not now, when he's back with a new alias to gather evidence against Ginny's uncle. The man's crimes led to Rick's partner's death, and Rick wants justice to be served. But his investigation is stirring up trouble, and Ginny is smack-dab in the middle. Someone wants Ginny to pay the price for what her uncle has done. But how can Rick protect her without blowing his cover, jeopardizing his assignment…and risking both their lives?
Deep Cover is the first book in the series, Undercover Cops: Fighting for justice puts their lives—and hearts—on the line.
Book 2 ~ Shades of Truth ~ March 2012
A compassionate youth worker fighting to preserve her dying father's legacy battles the justice-driven detective who threatens her mission and her heart.
Book 3 ~ Dose of Deception ~ TBA (title tentative)
A nurse. An undercover cop. A killer who'll stop at nothing to avoid being caught.
Bio:
Sandra Orchard lives in rural Ontario, Canada where inspiration abounds for her romantic suspense novels set in the fictional Niagara town she's created as their backdrop. Married with three grown children, when not writing, she enjoys hanging out with family, brainstorming new stories with fellow writers, and hiking or kayaking in God's beautiful creation. Her debut novel Deep Cover is in stores now, and ten percent of her book sale royalties go to support Walk Right In's sacrificial, hope-restoring ministry.
Connect with Sandra Online:
http://www.SandraOrchard.blogspot.com
www.Facebook.com/SandraOrchard
A most amazing answer to prayer is the recent discovery of a cure for Angelman Syndrome in mice. Now the Jamiesons are doing all they can to help raise funds that will move research forward toward human trials and treatments (see www.cureangelman.org).
If you'd like to learn more about Walk Right In Ministries, the Jamieson's book and Bible studies, or invite Lisa to speak to your group, you can contact her through the ministry website.
Today, Sandra and Lisa are giving away a copy of Finding Glory in the Thorns, and my debut Love Inspired Suspense, Deep Cover. If you'd like to be entered into the drawing, please leave a comment. What has stretched you to the breaking point? No one gets a free pass in this life. I know I've struggled in the past with chronic migraines and with family members with mental illness. But with God's faithful presence, I've soldiered on. What has God's grace brought you through?–Lyn