Lyn Interviews Book Blogger-Blue Rose's Heart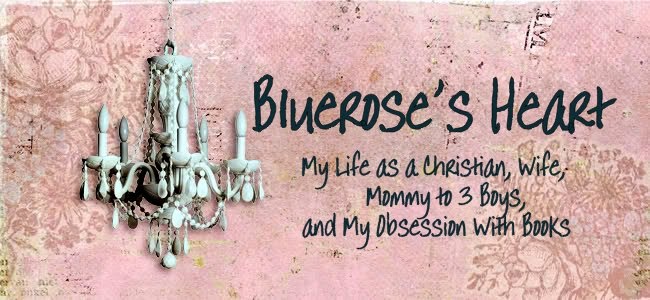 Tammy writes her blog, Blue Rose's Heart which she subtitled:
"My life as a Christian Wife, Mother to 3 boys, and My Obsession with Books"
Though I don't think she's ever reviewed one of my books, I thought her blog was really interesting and informative. Here's Blue Rose:
Who are your favorite authors?
A few of my TOP favorites:
Anne Elisabeth Stengl, (I know her. She's from the same area I live in!)
Sandra Byrd,
Karen Witemeyer,
Jan Karon, (I love Father Tim and Cynthia)
Julie Klassen,
Juliet Marillier,
Maud Hart Lovelace, (Oh, I loved Betsy, Stacy and Tib too)
and Roald Dahl. It's
always a pleasure to find new authors that I love, too, though!
What kind of book is the one you look for in bookstores and online?
I don't typically like knowing what a story is about before picking it up. Of course, there are always little phrases and words within a description that grab my eye, and make me want to read a book, but mostly, the less I know the better!
I rely heavily on other book bloggers' recommendations. I can skim a review and tell how much they are recommending a book. I pick up many books purely from knowing how much they enjoyed a book, and it's always exciting when I end up enjoying it just as much.
If I were to walk into a book store without already knowing what I was going to buy, I'm a sucker for covers! I adore a beautiful cover of any kind and I've picked up many books purely for the cover. I've added some books to my favorites list this way (and some books to the "didn't finish" pile).
What prompted you to start a book blogging site?
I started my blog with intentions of helping others find "clean" reads. As much as I enjoy Christian fiction, I like to read non-Christian fiction occasionally, too. I was tired of the bad content I was encountering with the books I was reading, and I thought I could save others from picking up the wrong books. And, to be honest, the free books were extra motivation! 😉 I continue blogging, not for free books, but for the interaction with others that enjoy books as much as me. In "real" life I feel a little odd with my book obsession. Knowing there are others out there just as obsessed and passionate about reading makes me feel better. I've met many new friends in the blogging world, and I always enjoy picking up one of their recommendations.
Tell us a bit about yourself.
Above all, I'm a Christian. I've been married to my sweet and patient husband  8 years(almost 9). We have 3 little ones 5 and under, and I hope to officially start homeschooling this August. I adore books, and make sure I find time to read them every day, even if it's just a page. I'm a vegetarian(15 years), but my husband and children are meat eaters. I'm a firm believer that the Bible and some chocolate will make anything better. The older I get the more I embrace my "odd" qualities! ;-)"–Tammy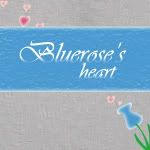 Thanks so much for accepting my invitation to be interviewed, Tammy. BTW, Tammy is interviewing me on her blog today! Why not drop by and see what I had to say? 😉 Just click the blue icon above.–Lyn