Lyn Shares a Personal Photo and Review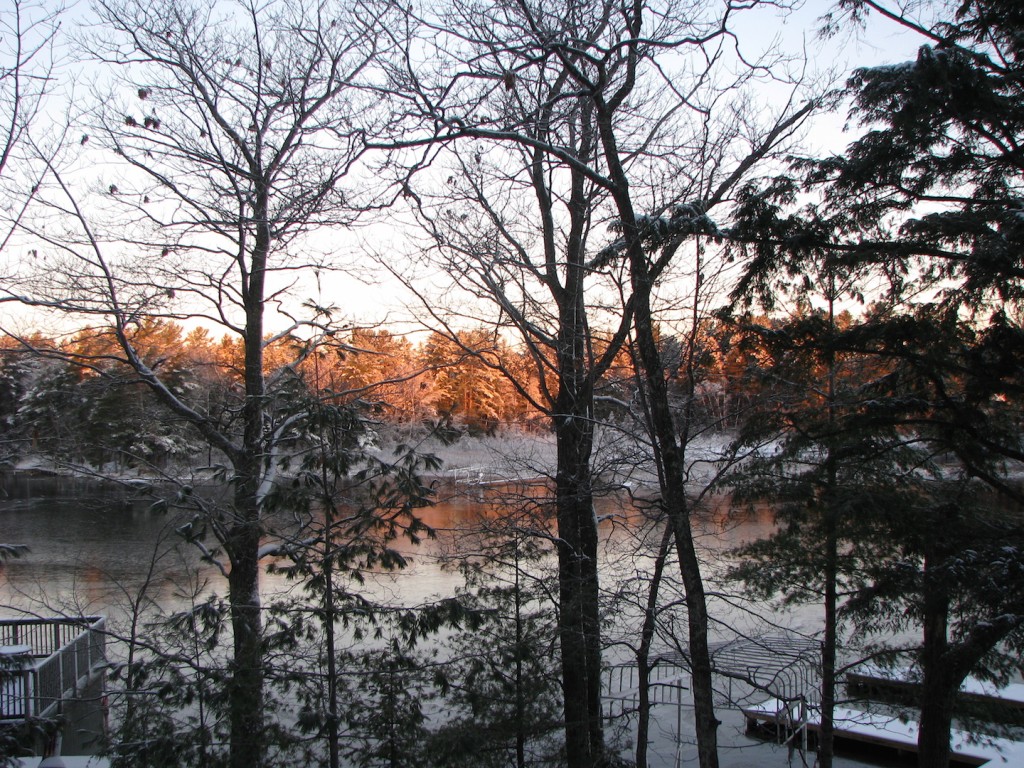 At this time of year, I wanted to share a bit of what I'm looking at. I snapped this from our porch in mid-November this year. The lake hadn't frozen because of milder than usual temperatures and for the same reason there was fog which froze onto the brush across the lake. And the dawn painted the trees a pink gold which reflected onto the still lake. God is quite the artist, isn't he?
And here's another cozy mystery you might enjoy.
My rating: 4 of 5 stars
I'm sorry that Love Inspired Suspense stopped including Cozy Mysteries in their line up. I really enjoyed this one– Glory Be! by Ron & Janet Benrey.
Unfortunately after an unexpected bequest to the church,
this story starts with a very believable church conflict over issues that have nothing to do with what the church is really about. A conflict over styles of worship music start a war fought by pranks.
Unfortunately these pranks play into the sinister designs of someone who isn't playing at all but using murder to achieve his/her ends.
This cozy also had a sweet romance between Emma, the new B & B owner in town, and Rafe, the new deputy police chief. Both were likable and both had perfectly sound reasons for avoiding romance. But then when did true love ever run smooth?
I picked this up at a garage sale and wish again that Love Inspired Suspense include cozies. I love them.
Hope you all get some new books to read for Christmas!–Lyn