Lyn's Last Minute Holiday Recipe-Almond Truffles!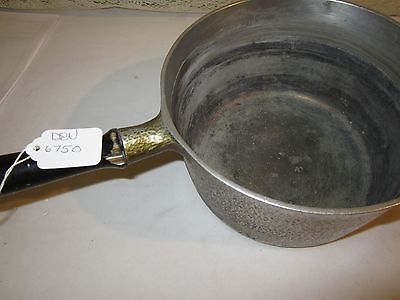 First, I love to cook with vintage hammered aluminum pans. They are heavy, conduct even heat and nothing ever scorches in them. I used my smallest one for this recipe!
I discovered this Nestle's recipe card on my walk through the baking aisle this December. I made it and it's A WINNER!
ALMOND TRUFFLES
INGREDIENTS:
1/2 c evaporated milk
1/4 c white sugar
1 pkg MILK CHOCOLATE chips (11.5 oz)
1 tsp vanilla (OR 1/4 tsp almond extract-I used vanilla)
1 cup toasted chopped almonds (To toast: spread one layer of chopped almonds on a baking sheet at 350 F. for 12 minutes or till lightly golden.)
In A SMALL HEAVY WEIGHT saucepan (like my vintage hammered aluminum), mix the milk and sugar and then bring to a rolling boil, stirring constantly for 3 minutes.
Take off heat and stir in chocolate chips till melted and vanilla. Refrigerate for an hour. Then using a melon-baller, form into balls and roll in almonds.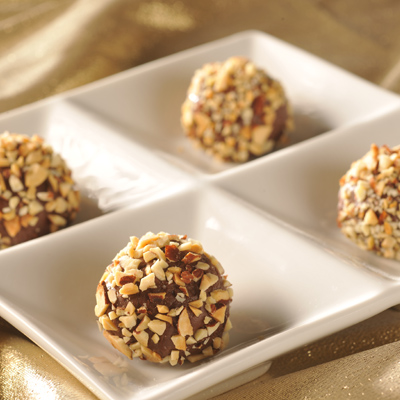 DELICIOUS and only one pan dirtied! My kind of recipe!–Lyn
Here's a photo my dh snapped a few days before Christmas. That's me in my aqua robe and our 2 cats. You can see our tree and the outdoor porch railing lights through the sliding glass doors.