Author Regina Scott and her Maddie O'Rourke, Mercer Girl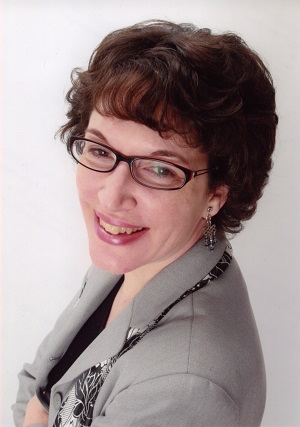 My guest today is author Regina Scott and she has a heroine you'll probably want to read more about. Here's Regina:
one of the strongest ladies I've ever written
Maddie O'Rourke, the heroine for my January release, Instant Frontier Family, is one of the strongest ladies I've ever written in 30 odd books. She has to be. You see, although Maddie is a fictional character, she is one of Mercer's Belles, real-life women who overcame great odds to settle the Northwest.
oo many widows and orphans
Right after the Civil War, the East Coast had too many widows and orphans, while the West Coast miners, loggers, and farmers were seriously lacking in ladies. An enterprising young man named Asa Mercer, who was the first president of the University of Washington, had a daring idea—why not bring those ladies to Seattle? In two trips, he escorted nearly 80 women to what was then Washington Territory.
Mercer had accepted money
Many of them had no intention of marrying. They'd left sorrow and economic hardships behind, called by the lure of jobs and independence on the far frontier. In fact, none were aware until well into their trip that Mercer had accepted money from certain men to secure them brides. The ladies refused the men who came to claim them, determined to forge their own paths. In the end, though, all but one eventually chose husbands. Their children went on to be statesmen, artists, and teachers, helping to make the new territory a state.
Maddie O'Rourke is a typical Mercer Girl.
She and her father escaped the Potato Famine in Ireland to settle in New York, where Mr. O'Rourke married again. Though Maddie is 16 years older than her two half-siblings, she loves them dearly. When her father and stepmother are killed in a tenement fire, Maddie steps in to raise Ciara and Aiden, but it quickly becomes apparent that she hasn't the means to care for them. So when she hears about Asa Mercer's promises that anyone can make a fortune in Seattle, she leaves the children with a friend and ventures into the unknown. Maddie's cooking skills allow her to open one of the first bakeries in Seattle and begin to make a life for herself. Finally, with money saved for their passage and a lady to escort them, Maddie sends for Ciara and Aiden. And then the trouble begins."–Regina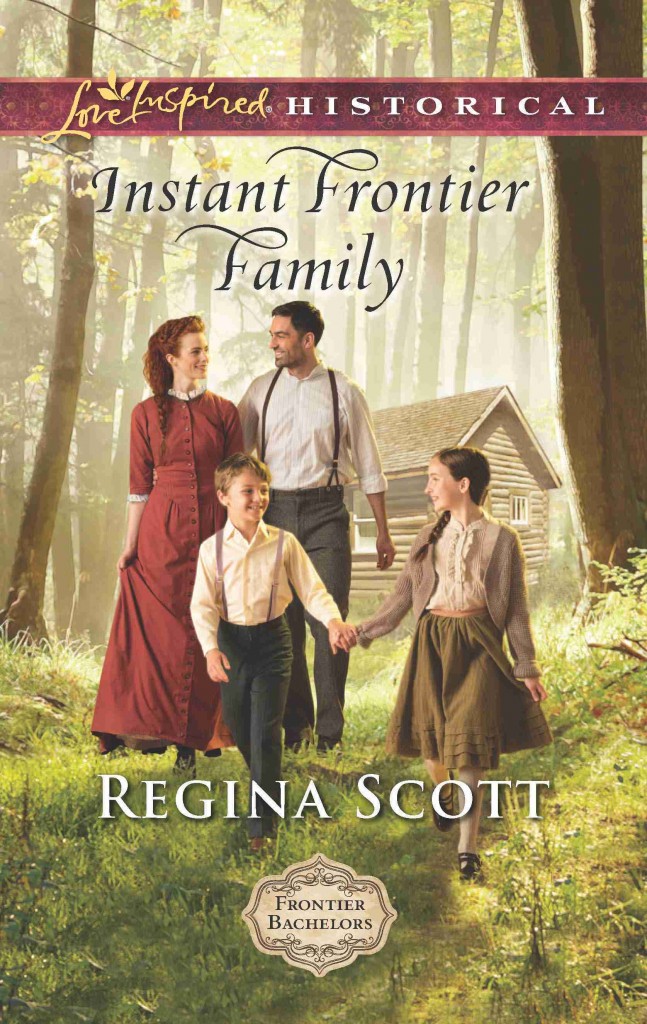 To purchase, click here. Instant Frontier Family (Frontier Bachelors)
Blurb
Maddie O'Rourke's orphaned half brother and half sister have arrived safely in Seattle, with a man they hope she'll wed! Though Michael Haggerty's not the escort she planned for, Maddie allows him to work off his passage by assisting in her bakery…and helping care for her siblings. But she'll never risk her newfound independence by marrying the strapping Irishman, or anyone else.
In New York, Michael ran afoul of a notorious gang. Traveling west was a necessity, not a choice. The longshoreman grew fond of his young charges, and now he's quickly becoming partial to their beautiful sister, too. So when danger follows him, threatening Maddie and the children, he'll do anything to protect them, and the future he hopes to build.
Thanks so much, Regina. I love your heroine and the twist of the young man coming out with the children.
 QUESTION: Do you think you would have taken the chance of being a mail order bride?
Just a note about 2016 here on my Strong Women, Brave Stories blog: I will be having fewer guests and fewer posts. I want more time to devote to my writing. I have several different projects that I'm juggling. But I'll also still do an occasional book review and I'm going to start a post now and then with "Lyn Vents" where I tell you exactly what I think about something that's been bugging me. Feel free on those days to let me know EXACTLY WHAT YOU THINK TOO!–Lyn
For More Online about Regina and her books:
Website: http://www.reginascott.com
Facebook: http://www.facebook.com/authorreginascott
To receive Alert to be Notified When the Next Book Is Out, click: http://eepurl.com/baqwVT