Where Honor Began ON SALE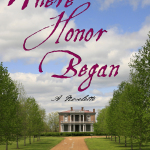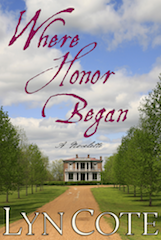 My Prequel to my "Quaker Brides" series
is on sale this week. Click here to purchase.
How can unexpected visitors turn one's world upside down?
Honor Penworthy, a young Maryland lady, tries to keep faith with a servant as close as a sister amidst family turmoil.
But the stakes rise higher when the war that seemed so faraway comes dangerously close to her and those she loves.
What a difference three days can make in one life–leaving a legacy of conflict but with honor.