Lyn Asks What's New on Kindle Unlimited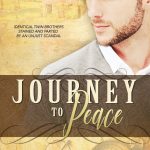 My "The American Journey" series is what's new on Kindle Unlimited!
 

(FYI~Kindle Unlimited is Amazon's subscription service for ebooks)
The series of four books begins in 1775. Book 1, Journey to Victory is the story of Christiane Pelletier who survives the chaotic Revolution.
 

Daughter of a French courtesan to frontier wife to companion of Lady Washington, Christiane moves into the heart of the American rebel elite.
Book 2, Journey to Honor 1795-1805 is the next generation, Sarah Eastham, Christiane's only daughter. A scandal she doesn't deserve forces her to leave the thirteen states along the Eastern coast and settle in French colonial New Orleans. There she carves out a life that wins respect that lasts long after her death. And a love with honor.
Book 3, 1825 Journey to Respect, is the story of Sarah's stepson, Rafe McKuen. Does Rafe belong with his mother's tribe or on his father's plantation? As he chooses between two lives, Eastern lady Eve Holcombe prepares for an unexpected journey west — but God soon leads them to each another…
Book 4,1827 Journey to Peace, is the story of Rafe's twin half-brothers, Callum and Johnny McKuen. Identical twin brothers-stained and separated by an unjust scandal~Two young beauties in jeopardy~Will they learn to trust before it's too late?
What one reader had to say about Book 1:
5.0 out of 5 stars
Beautiful piece of work.
I am not sure I know the words to describe this beautiful piece of work it has to be one of the most well-crafted historical I have read this year. Christiane life is recorded in detail in a well written an amazing book. In this story, there is love, death, fear, sorrow, and happiness all mixed in a page-turning story. I also have the second book in the series and I cannot wait to start it. This book is so complex that I can see it as a great movie project. The characters are a rich blend of appealing and complicated natures that portrays the emotions of the people during this time in history. I am so glad I read this work and I am delighted to recommend it for your collection."
Three generations
A family's saga
A young nation's story
If you subscribe to Amazon's Kindle Unlimited, you can read these for free. If you're not a subscriber, you can try Book 1, it's on sale for only 99 cents. Click here for more information.–Lyn