Author Jessica Keller & FMSC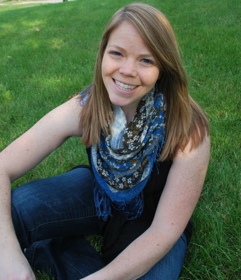 My guest today has also chosen to share her favorite charity, FMSC. Here's Author Jessica Keller:
"The idea of a child somewhere in the world hungry and starving has always twisted my stomach into a knot–it's a thought that's kept me up at night and driven me to my knees in prayer. That passion drove me to researching organizations that help children in these situations. Many great charities exist, but I fell in love with Feed My Starving Children (FMSC).
FMSC is unique in that the organization
utilizes local volunteers to pack meals at one of their many distribution centers. My first time packing meals was life-changing. With one hour of work the group I was working with was able to pack enough meals to feed an orphanage for an entire year. As we loaded the boxes onto the pallet for shipment we prayed over the food and prayed blessings over the children it would feed.
When I first researched organizations to become involved in I was disappointed to find that all too often many of the dollars donated don't actually reach the people in need. This is not the case with FMSC. They use donations so effectively that they're able to feed one child for a year on $80. FMSC has received the highest 4-star rating from Charity Navigator (the nation's toughest charity watchdog) eight years in a row. This is an achievement that FMSC shares with only 2% of charities in America.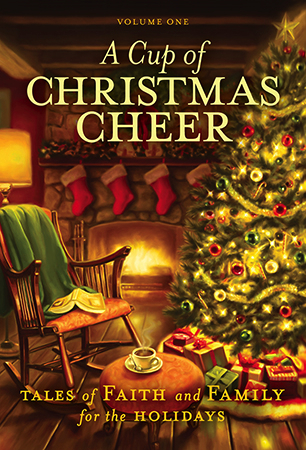 In my short story "Mrs. Meyer's Christmas Caller"
which is included in the Cup of Christmas Cheer collection, the main character, Jane, is an orphan much like the children that Feed My Starving Children strives to help. Jane has had a hard life, but she was lucky to have people in her life that loved and helped her along the way. Despite that, she still wonders about the reasons her mother gave her up all those years ago. Not knowing haunts her, so she finally tracks down her birth mother and shows up at her home on Christmas Eve.To learn more about FMSC: http://www.fmsc.org/"–Jessica
Purchase Link: http://www.shopguideposts.org/a-cup-of-christmas-cheer.html
My website: www.jessicakellerbooks.com
Twitter @AuthorKeller
Facebook: www.facebook.com/JessicaKellerAuthor
BIO: Jessica Keller is a multi-published author. Former editor of her college newspaper and literary journal, she has degrees in both Communications and Biblical Studies. Jessica can be found hanging out on her Facebook author page or on Twitter @AuthorKeller. She lives near Chicago with her husband and beautiful daughter.
Thanks, Jessica. I had never heard of this charity. I also hurt when I think of children going hungry. My favorite charity is Compassion International. If you scroll down, you can find a link to it. And I really love the cover of your Christmas collection. What does everyone else think?–Lyn