Sample New Authors and Perhaps Win! Why not?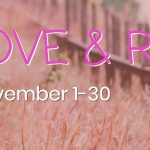 Want to sample New Authors and Perhaps Win a $30 gift card?
If you're already a subscriber to my newsletter, great. But here is a selection of other authors you might like to sample for free and subscribe to their newsletter. (Remember you can always unsubscribe at any time.) But this is a mix of all kinds of romance so be selective!  And why not share with a friend or two? The more the merrier!
Choose your next great read from these FREE romances. Click on the covers of the books there you want, sign up to learn a little more about the authors, and start reading. Don't forget to enter to win a gift card. Enjoy! Click here.
z