Lyn Offers a Free Ebook! June 11-15th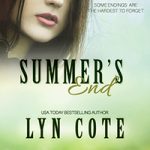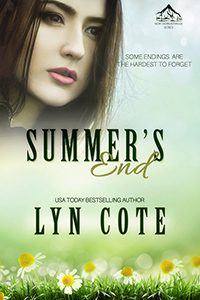 A small town in the cross hairs of a ruthless man, a woman in danger, a doctor who will give anything to protect his town and keep her safe.
By summer's end, will she still be alive?  
Doctors who are willing to practice in small rural towns are rare. Small town Steadfast spent the last seven years helping fund medical student Kirsi Royston's education. In return, Kirsi contracted to practice medicine in the local clinic for six years. Now she has news the town won't want to hear, especially young Dr Doug. Because of circumstances she hates, she must leave by summer's end.
He can't go on without her.
Dr. Doug's 80-something grandfather deserves to retire. Doug can't carry the load at the clinic alone. When a series of critical illicit-drug victims begin crowding his family's three-generation clinic, he'll do anything to protect Steadfast.Then the discovery of one unidentified body is more than anyone wants. Will there be more?
But will he be able to save her?
 All this triggers fresh anxiety from a recent experience of stalking which haunts Kirsi. If that's not enough, the new threat to the small town focuses on her too.
In the midst of the deadly new situation in town and the threat against Kirsi, will these two good people finally believe that they too have a right to fall in love? Only if she survives…
Another page-turning romantic suspense from Carol Award-winning author Lyn Cote. Available on Kindle Unlimited
Click here to download. Lyn Why not tell a friend?