Author Michelle Karl & Latte, Anyone?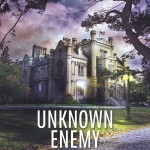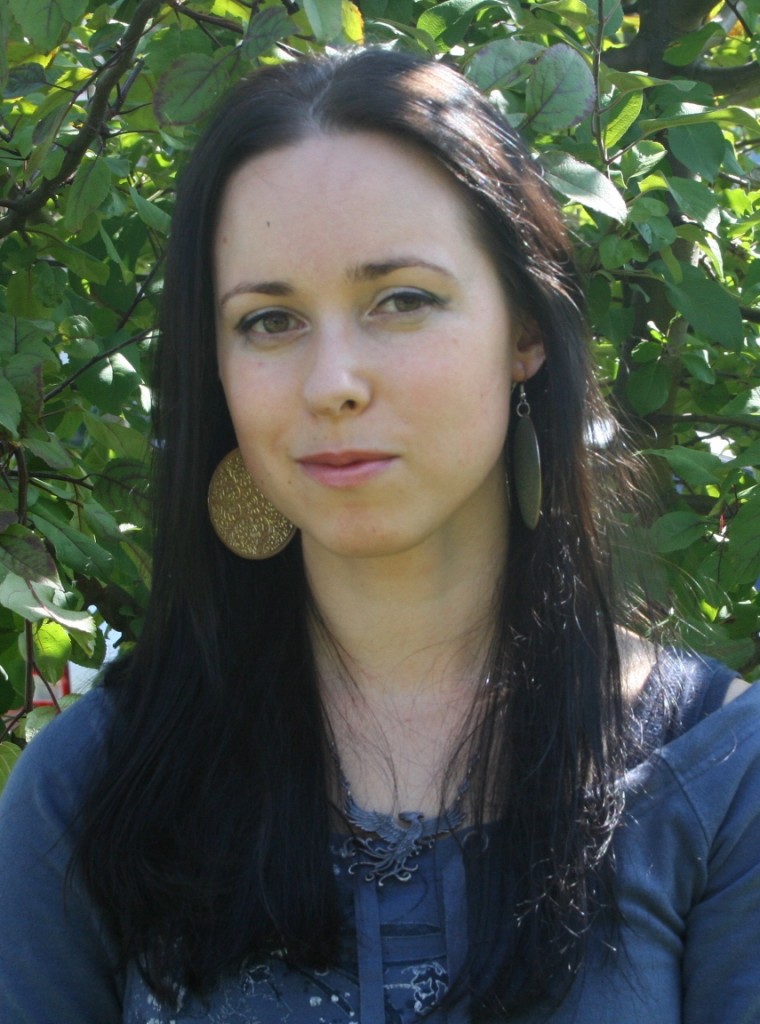 My guest today is new to me, author Michelle Karl, but she has a really interesting recipe for you! She is also offering a giveaway for US & Canadian readers, one signed copy of the book. Be sure to answer the QUESTION BELOW. Here's Michelle:
Hi, everyone! My thanks to Lyn for hosting me on her blog today—I'm happy to be here talking about busy lives, staying nourished on the run, and about my hero and heroine in my latest release, UNKNOWN ENEMY.
Between family, friends, work, and other tasks, it can become difficult to remember to eat right—to nourish the body rather than simply shove the closest "food" into our mouths just to get enough energy to make it to the next thing on our list! When I was attending university *cough*mumble* years ago, I had such a hard time starting the day off right with a healthy breakfast.
My main character, Ginny Anderson, undoubtedly struggles with the same thing. She's working hard on progressing her career at Gwyn Ponth College, which requires steady and intense focus, a lot of energy, and little time to eat well (or remember to eat at all!).
A few years ago, I discovered what I think is the perfect breakfast option for those on-the-run days—whether you're on the run from a bad guy or just trying to get the kids to school on time—from the site Elana's Pantry (https://elanaspantry.com/).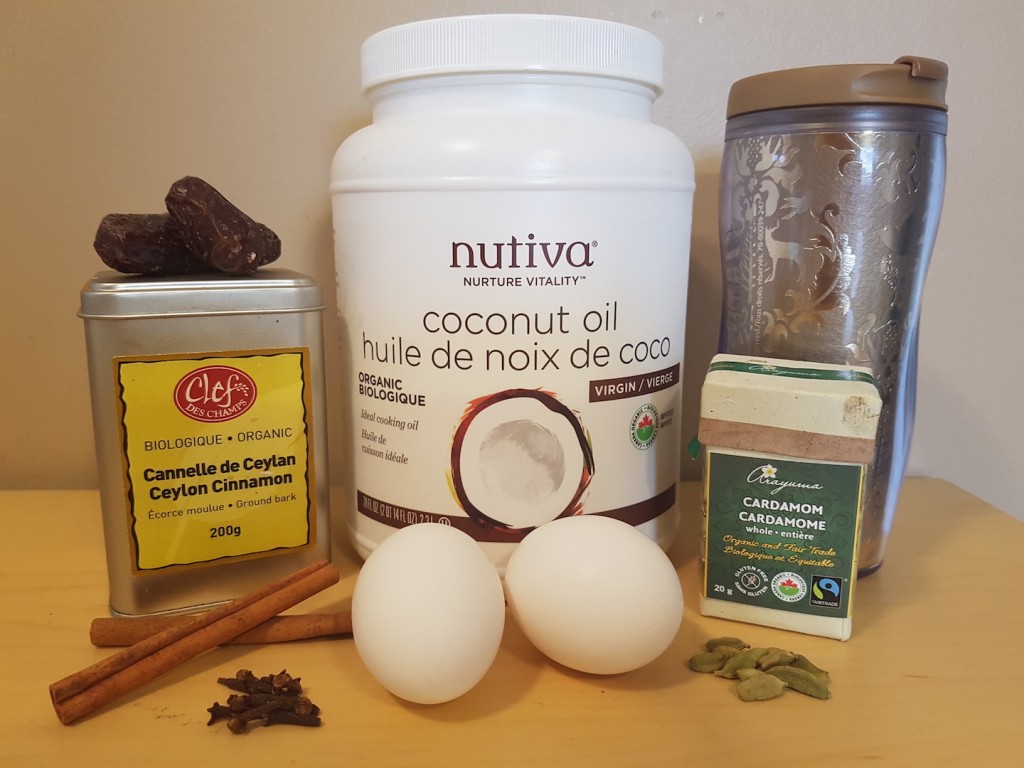 It's a protein-rich, dairy-free Chai "Latte", and you can read the full recipe right here: Elana's Pantry Chai Latte (https://elanaspantry.com/paleo-chai-latte/). As long as you have a blender & a travel mug on hand, it should take no more than 2-3 minutes to throw together!
The chai latte contains some key energy-giving ingredients for a long, busy day:
Protein: Two raw eggs (if you're concerned about consuming raw eggs, you can substitute a protein powder, but you do add boiling water to the mixture)
Healthy fats: Coconut oil
Antioxidants: Cinnamon, cardamom, cloves
I also find that the warming spices in this recipe help to soothe anxiety and bring a sense of calmness during a busy morning. The recipe calls for all these ingredients to be blended together with a bit of water and your choice of sweetener. I love using dates because of their rich, natural sweetness, but you may prefer stevia or another nourishing ingredient like coconut sugar or maple syrup.
This "latte" is so quick to throw together and even froths up like a real latte once blended. I like to pour it into a travel mug and sip throughout the morning on my travels. You could also change up the spices for the season—pumpkin spice in autumn, anyone?
Just blend and drink—and enjoy the boost of energy from a delicious, healthy breakfast while you're on the go! I'd like to think Ginny, my main character, would love it. –Michelle
For More Online:
Website: www.MichelleKarl.com
Facebook: https://www.facebook.com/MichelleKarlAuthor/
Twitter: @_MichelleKarl_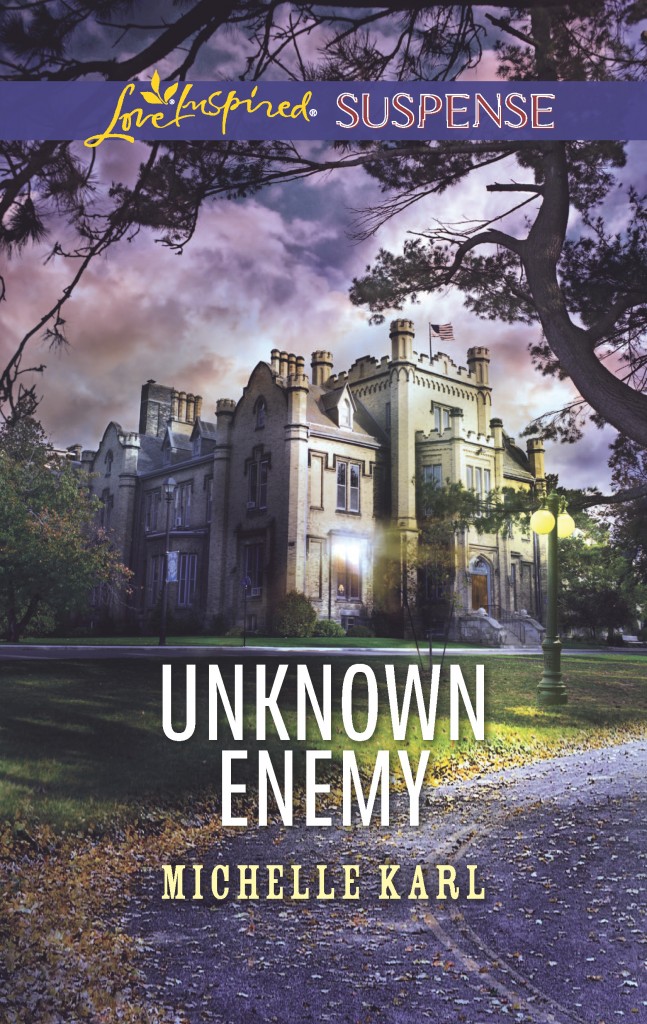 To purchase, click here
Book Blurb:
THE BODYGUARD
For professor Ginny Anderson, translating a set of ancient tablets could be the coup of her career—or more danger than she can handle. Someone doesn't want the secrets of the artifacts to be revealed…and they'll kill to bury her discoveries. But former Secret Service agent Colin Tapping refuses to let anybody hurt Ginny and appoints himself as her protector—whether she wants one or not. Colin has made mistakes in the past, and keeping Ginny safe could be just what he needs to prove he's still a capable agent and win back his job. But is he willing to risk paying the ultimate price to reclaim his former life?
Thanks for that recipe, Michelle. I don't know if I'll try it. My dh makes me breakfast each morning. So QUESTION, readers, what to you like to eat for breakfast? Or do you pass on "the more important meal of the day?"-Lyn
PS: The winner of Erica Vetsch's book from last week is: Bree Herron, Congrats!