Author Cheryl Bolen & The Dilemma of Stepmothers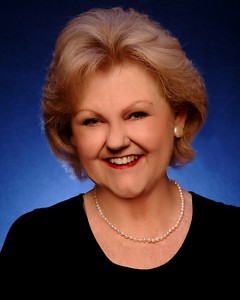 My guest today is Author Cheryl Bolen. She is offering a BOOK GIVEAWAY so don't forget to leave a comment. Cheryl brings up a very important part of many of our lives, step-parents. Here's Cheryl:
"Stepmothers Need Thanks, Too
We've all heard about those wicked stepmothers. We've probably even known a few. I've always had the deepest admiration for women who are good stepmothers. I don't classify a woman as a good stepmother because she sees that a child's physical needs are met. A good stepmother is one who becomes the child's champion because she truly loves the child.
The best stepmothers are those rare creatures who love their stepchildren the same as they love the children from their own womb.
When a woman marries a man who's already a father, she doesn't just marry the man; she instantly becomes stepmother to his children. In my new release for Love Inspired Historical, MARRIAGE OF INCONVENIENCE, a spinster named Rebecca Peabody (introduced in some of my earlier secular historical romances) marries a widower, Lord Aynsley, and becomes stepmother to seven children.
And they live happily ever after.
Wrong. Like many stepmothers, Rebecca faces obstacles. The elder children naturally remember their birth mother with fondness. It is difficult for these children to accept another woman as their "mother."
The daughter resents relinquishing her duties running the household to a stepmother she's never met. A great favorite with her father, she feels the new, younger wife will supplant her in her father's affections.
Rebecca feels the Lord has called her to mother these children. When the youngest—who has no memory of his birth mother—calls Rebecca Mother, it melts her heart and fills her with love.
When the daughter tries to poison her siblings and her father against Rebecca, instead of exposing her, Rebecca prays that the Lord help her love the daughter as much as she loves the young lad who calls her "Mother."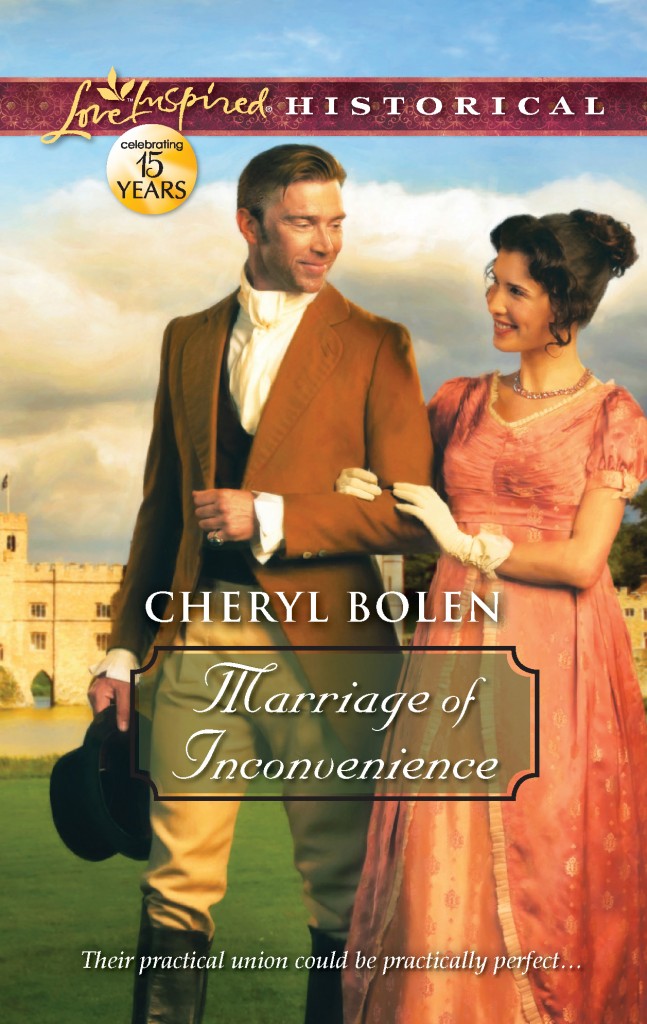 To Purchase Click here Marriage of Inconvenience (Love Inspired Historical)
Because this is fiction, all ends well. In real life, there are sometimes regrets. My grandfather married a widow with four children primarily to have a mother for his three motherless children, including my father, whose mother died when he was two. Even though he had no memory of his birth mother, my father always called his stepmother by her name.
Long after their stepmother had died, at the end of her own life my aunt, who outlived my father by a couple of decades, said she had come to realize how grateful she was to the woman who raised her, and she regretted that she had never thanked her stepmother.
Now is the time to thank those who've made a difference in our lives."–Cheryl
Blog: CherylsRegencyRamblings.wordpress.com/
Website: www.CherylBolen.com
https://www.facebook.com/cherylbolen/
Being a parent is hard. Being  a step parent is harder. It's a tangle of loyalties and who comes first in the new marriage. I had a stepfather myself so I know how hard this situation can be. 
Questions to comment on to enter drawing:
Are you a stepmother? How do you deal with your stepchildren? Any advice?
Are you a stepchild? What did you learn from this?–Lyn