Author Dorothy Love & I REMEMBER MAMA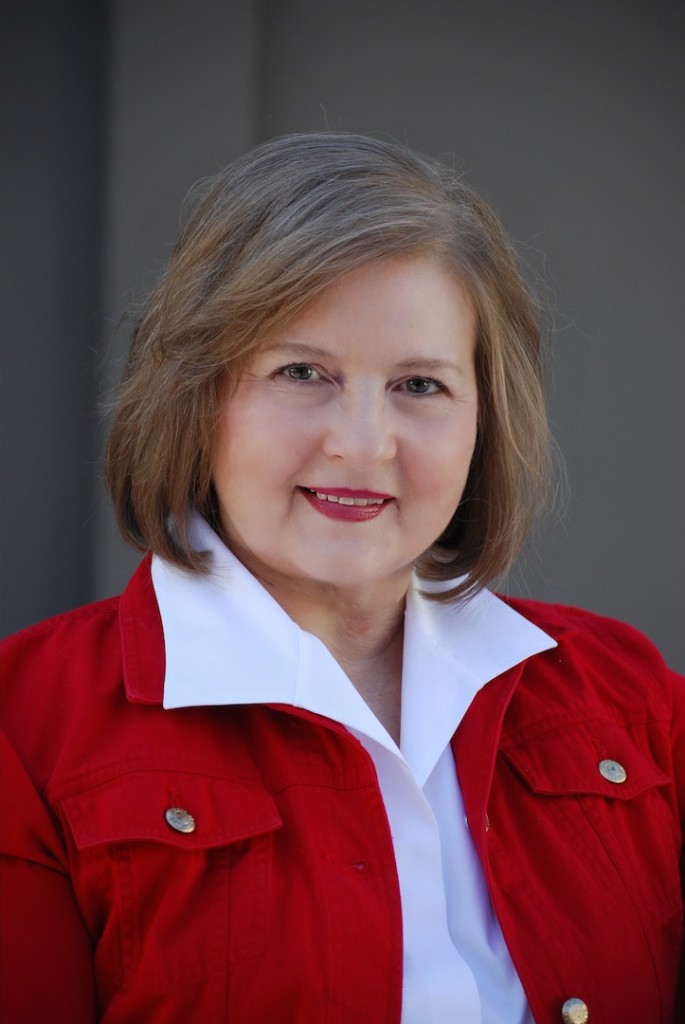 Last but not least, author Dorothy Love shares her I REMEMBER MAMA:
I REMEMBER MAMA
Dorothy Love
When I was a girl growing up in the country, one of my summer chores was to help Mama in our garden. Summer in the south was brutal—by nine in the morning my hair was plastered to my head, and my dress–so carefully starched and ironed— was wilted, the collar damp and scratchy against my neck. In those days we had no air conditioning and the inside of the house was not much cooler than the garden. Mama's strategy was to get out there early, get the day's harvest picked and get much of the cooking done before the hottest part of the day.
We had two white enamel pans large enough to hold what we needed to prepare lunch and dinner ( which we called dinner and supper) for Daddy and my brothers. In the garden just after sunrise, Mama taught me the names of her favorite varieties—Big Boy tomatoes, Mississippi  silver skin peas, Sweet Queen corn, Kentucky Wonder beans.
Back in the house, she set me to shelling peas or snapping beans at the kitchen table, the oscillating fan stirring the heat, the turquoise radio on the counter tuned to WHBQ in Memphis, ninety miles away. While she brewed a gallon of sweet tea and stirred the batter for cornbread we sang along with the Everly Brothers' All I have to Do Is Dream, and the latest song by Elvis, our hometown boy. Tommy Edwards'  It's all in the Game and Conway Twitty's It's Only Make Believe were my favorites.
In July we started "putting up" vegetables for the winter, a laborious process that involved boiling water to sterilize the glass canning jars, setting the packed jars in a pressure cooker and after the prescribed time, taking them out to cool. My bedroom was near the pantry where Mama stored her canned goods. At night, while I read books by flashlight and listened to the crickets outside the open window, I could hear the "pop" of the jar lids as they sealed in all that summer goodness.
A voracious reader, I put off my chores while I read just one more chapter. Housework seemed counterproductive–I swept the floor and cleaned the bathroom, and the next day I had to do it all over again. Often I would give my chores "a lick and a promise" so I'd have more time to read. But my leisure rarely lasted very long. Mama would send me back to finish the job with this little jingle:
If a task is once begun
Never leave it till it's done.
Be the labor great or small,
Do it well or not at all.
Mama is eighty three now, and her gardening is limited to tending her roses. But every time I hear one of those old songs, or enjoy a glass of iced tea on a sweltering summer day, I remember those precious days in the garden with Mama, and I am grateful."–Dorothy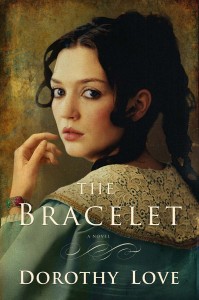 BLURB:
Savannah belle Celia Browning intends to wed her childhood sEeetheart, Sutton Mackay and take her place in society as one of the city's most influential young matrons. Just as her engagement is announced, an unsavory newspaper reporter arrives, bent on resurrecting her family's painful past. Celia receives a bracelet imbued with a chilling message and determines to uncover long-buried family secrets that could cost her everything.
For more online:
www.DorothyLoveBooks.com
Thanks, Dorothy, for sharing. I also think your story THE BRACELET sounds really intriguing! Thanks to all the authors who shared this week.–Lyn