Author Jill Lynn & Her Texas Heroine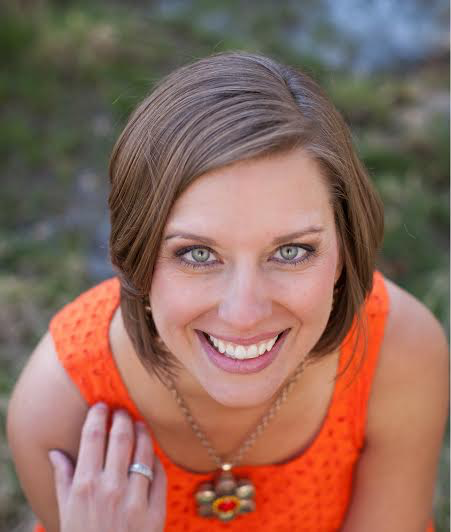 My guest today is Love Inspired author Jill Lynn. She's a relatively new author and I think her newest book sounds realy interesting. She's offering to giveaway one copy to a commenter so don't miss the QUESTION below. So here's Jill Lynn telling his about her Texas heroine:
craves adventure
Lucy Grayson is young, full of life, and craves adventure. Moving to the small Texas town her sister lives in seems like a great choice. But once there, she meets Graham Redmond and his daughter. She takes a vested interest in Graham's daughter and all of their lives are affected.
loves freely
Lucy loves freely and without caution. At first, she is careful of being hurt, though she doesn't even realize she's protecting herself. She loves big—as long as things don't get serious. In so many romances, one of the characters doesn't want to love because they've been hurt. Although this is true for her, she's oblivious to it. Lucy simply thinks she's not a serious person and therefore won't pursue a serious relationship.
quirky and fun
Lucy is quirky and fun. There's never a dull day when she's around. But even more than that, she loves to invest in others. Graham's daughter Mattie is shy and quiet, but Lucy pours into her and makes such a difference in her life. While she's hoping to help Mattie, the same happens for her. Her life is better because of the little girl's influence.
not good enough?
Lucy has many strengths, but she begins to doubt them as the story progresses. When she's deemed "not good enough," she struggles against those lies. She strives to believe what God says about her and to trust in his plan—not her own strength. Trying to do everything herself is definitely a downfall of hers. (I have no idea where she gets that quality from.)
chooses to love big
Willing to change, Lucy begins to open up and continues to love on the people in her life. Even when she believes she won't get the happy ever after she wants, she chooses to love big. It's one of my favorite things about her.
I hope you enjoy Her Texas Family as much as I enjoyed writing it."–Jill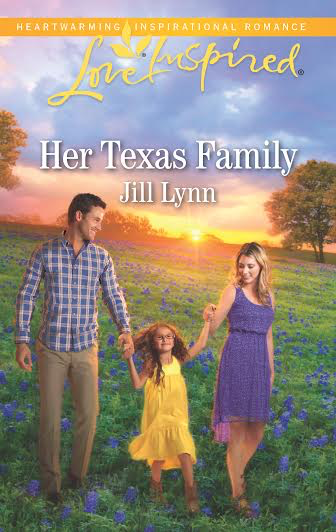 BLURB:
Her Texas Family: Falling for the Single Dad 
Moving to a small Texas town, Lucy Grayson is looking to live life on her own terms. When she agrees to take a job in Doctor Graham Redmond's office, the two instantly clash. The same can't be said for the widower's daughter. They quickly form a bond when Lucy begins teaching the little girl to dance.
Graham soon realizes how good Lucy is for his daughter—and for him. Yet his late wife's parents don't agree. Their ultimatum to choose between them or Lucy fills Graham with despair. He can't let his daughter lose her grandparents…but he also can't lose the woman who could complete their family.
Her Texas Family is in stores now and available online.
Harlequin: http://www.harlequin.com/storeitem.html?iid=64497
Amazon: http://goo.gl/rtV4j5
Barnes & Noble: http://goo.gl/uZND5G
Jill Lynn Buteyn is a co-author of Just Show Up with Kara Tippetts, and the author of Falling for Texas and Her Texas Family (as Jill Lynn). A recipient of the ACFW Genesis award for her fiction work, she has a bachelor's degree in communications from Bethel University. Jill lives near the beautiful Rocky Mountains with her husband and two children. Connect with her on Facebook: https://www.facebook.com/JillLynnAuthor, Twitter: https://twitter.com/JillLynnAuthor, Instagram: https://www.instagram.com/jilllynnauthor/, Pinterest: https://www.pinterest.com/JillLynnAuthor/, and at Jill-Lynn.com.
Thanks for being my guest, Jill. I love a quirky heroine.To be entered into the drawing, here's the QUESTION: Do you enjoy one too?–Lyn
PS-The winner of Michelle Karl's book is Diane Silk! Congrsts!