Author Michelle Stimpson Challenges Women to Think Uncommon Sense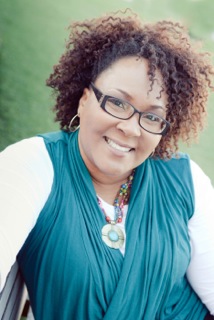 My guest today Author Michelle Stimpson has been my guest before, telling us about her ficitonal novels..Today she is going to introduce us to her newest book which is non-fiction. Here'sMichelle:
"Thanks, Lyn, for the opportunity to share my heart with your blog followers! I've been writing fiction for years, but the more I work with God's daughters, the more I recognize that non-fiction can be just as powerful—perhaps even more powerful for some readers. For the past couple of years, my face-to-face ministry has mostly been with wives who are struggling through tough seasons in marriage. One of the first things we look at is our "thought lives" and how much of what we think should or shouldn't be happening in a marriage actually does not line up with God's word.
 But, honestly, marital expectations are just the beginning when it comes to carnal expectations.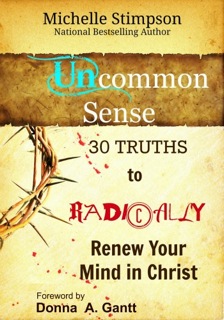 To purchase, click here. UnCommon Sense: 30 Truths to Radically Renew Your Mind in Christ
My most recent book, Uncommon Sense: 30 Truths to Radically Renew Your Mind in Christ, is based on Colossians 2:8, which warns us not to accept the world's philosophies as truth. Things like self-esteem and self-motivation are not commanded in the Word. We find our strongest, most faithful esteem and motivation in Christ, who is our life.
I wrote this book to challenge believers to measure every tradition, every belief, and every modern-day cliché against the timeless truth of God's word. When we really think about it and ask the Holy Spirit for revelation, we'll find that the enemy has been extremely clever in the way that he infiltrates even the best of intentions.
Understanding the word and understanding how our adversary twists the word is one of the best ways to overturn his strongholds in our minds and in our homes. Women so often set the "tone" in the home, so taking a good look at what we say and how we set our husband and kids up for godly success will have a strong impact for generations to come."–Michelle
Thank you, Michelle, for being my guest and for being out in the world helping women become godly examples to their families and leaders to the truth.–Lyn
For more about Michelle and her books:

Facebook: www.facebook.com/michelle.stimpson2
Twitter: @Stimpsontweets
Website: www.MichelleStimpson.com