Author CJ Darlington Encourages Us to Take the First Step Toward Our Dreams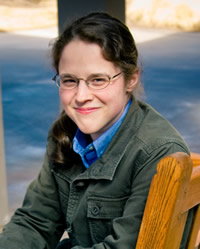 My guest today is a young writer whom I think showed a lot of wisdom. When she became discouraged, she asked for help and guidance. I hope you will read her story and apply it to whatever you are struggling with. And share your thoughts at the end FOR A CHANCE TO WIN A GIVEAWAY. Here's CJ:
"Years ago I read a novel by Jeri Massi called Some Through the Fire. It was everything I wanted my writing to be. Massi had created compelling characters, a plot I couldn't stop thinking about, and a great message. I was sure my writing could never come close to being so engaging and powerful, and I was thoroughly discouraged. Why bother with all the hard work I was doing? What could I possibly write that anyone would want to read?
I had great respect for author James Scott Bell, so I took a chance and sent him an email, sharing how I was feeling. I would understand if he never responded, as busy as he was. But he did. I was blessed when he took the time to write me a thoughtful response that gave me the encouragement to press on with my writing journey. Jim told me that no two writers are the same, and no one can truly duplicate the other. No one had my calling but me. He compared it to what God does with spiritual gifts. I had something unique to contribute.
"Be the best C.J. there is," Jim said. "There is no other. And if you give your full attention to your own writing, not comparing yourself to anyone but just digging deeper into your story, the concerns will go away. Writing itself is always the best antidote to the writing blues."
I've never forgotten his words, even all these years later, or the fact that he cared enough to write them. Do they speak to you, as well? No one can write your story. If God has put it in your heart to write, there's no need to question your calling. He wouldn't have given you the desire if He didn't have a purpose for it. I never looked back after that, and I've been blessed to see some of my writing dreams come true (although I've got plenty more!)
I encourage you today to be brave and take that first step toward your dreams. It might be as simple as writing an entry in your journal, or maybe it's to finish a chapter in your novel.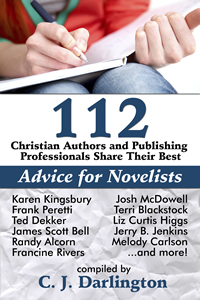 To purchase for 99cents on Kindle, click here. 112 Christian Authors and Publishing Professionals Share Their Best Advice for Novelists
My new ebook "112 Christian Authors and Publishing Professionals Share Their Best Advice with Novelists" might also be an encouragement. You'll find a vast array of perspectives within its pages. I hope it will be a jump start to your fiction writing dreams!"
Book Blurb:  Imagine a coffee shop packed with award-winning Christian novelists, top editors, literary agents, and publicists. Each one is taking turns sitting down with you, giving you their best writing advice. Sort of like speed dating for writers.
Within these pages the most recognized names in Christian publishing share their personal answers to the question, If you could say one thing to aspiring novelists, what would you say?
In the ever-changing publishing world, you must stay on top of your game to succeed. This book will give you a leg up, with practical tips and advice you can use on your novel writing journey. Includes advice from Karen Kingsbury, Frank Peretti, Ted Dekker, Jerry B. Jenkins, Josh McDowell, Liz Curtis Higgs, Francine Rivers, James Scott Bell, Terri Blackstock, Randy Alcorn, Melody Carlson, and many more!"–CJ
I also recommend James Scott Bell's writing books as well. If you're interested, click here and find his books on my For Writers Page.
CJ showed courage in reaching out. HERE ARE THE QUESTIONS FOR THE DRAWING TO WIN A COPY OF THIS BOOK.
Have you ever asked for help and been given encouragement? What has encouraged you? Please share.–Lyn