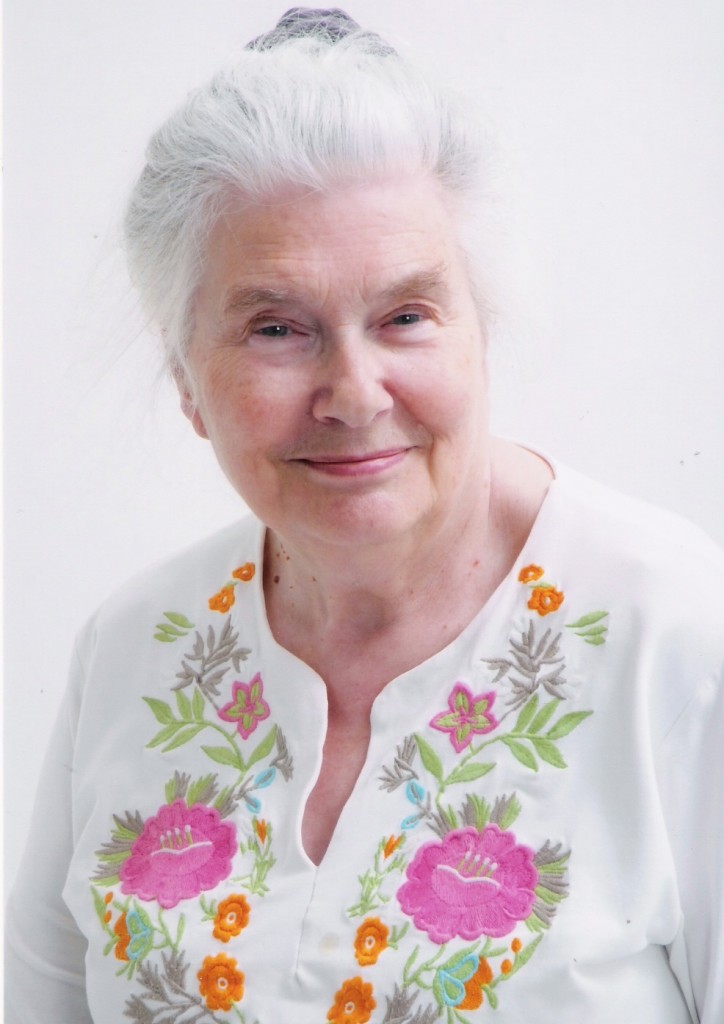 This is the third time I've had the pleasure of hosting British Mystery Author Veronica Heley. If you missed her first two visits, here are the links to them.
http://booksbylyncote.com/SWBS/uncategorized/british-author-veronica-heley-her-strong-heroines
http://booksbylyncote.com/SWBS/uncategorized/british-author-veronica-heley-guests-today
Veronica never fails to share something interesting! And so without further chatter, here's Veronica:
Strong Women…
I like to dress in positive colours; red, white and blue. Never in black. One of the few colours I know I can wear is lilac, but purple is beyond me.
In the old days purple was a colour reserved for the Imperial family in Rome and no ordinary person could wear it. The reason for this was its scarcity, and the fact that it became more, and not less stable when exposed to sunlight. The dye itself was  derived from a particular shellfish, and the process of extraction and then dying the cloth cost a lot in terms of both time and labour.
And when you'd finally achieved a decent result, you had to sell it. So who did you know who had the contacts and the no-how to sell it on to Rome? Someone well connected, and with a business head on his shoulders? Well connected, yes. Business head, yes. But it was a woman called Lydia who operated this trade in Philippi.
She was a woman who worshipped God on the Sabbath day, and when St Paul arrived in Philippi it wasn't long before he came across her. He talked. She listened, and she understood that what he said came from God. She and her whole household were baptized, upon which she invited Paul and Silas to stay with her.
The modern heroine of the Bea Abbot stories is an older business woman who runs a successful domestic agency supplying the requirements of the high and mighty. She is a widow – I've always thought Lydia must have been a widow because of the freedom she exercised in a man's world and because she was the head of her household. Bea reads her dead husband's bible, prays and tries to live as a Christian in many a difficult situation. And although she has a grown up and important son – at least in his own estimation he's important – she has also taken in a couple of dysfunctional youngsters who might otherwise fall through the cracks of society.
In FALSE REPORT she aims to clear the name of an eccentric little musician who has been falsely accused of murder. The girl concerned is also a victim, having been enticed into this country with a promise of marriage and then trafficked on into prostitution and into playing the temptress in the age-old Badger game. It takes a strong woman to sort that lot out, particularly when the players in the game come close to home.
Long live strong women."–Veronica
Sounds like another winning mystery from Veronica.
I'm always interested in women in history who defied the conventions of their day and found a way to achieve their goals. Do you have a favorite heroine either in real history or in fictional story that did this? Who and how?
For more information about Veronica and her books, drop by: