Love Inspired Author Allie Pleiter Talks About a Mother's Choice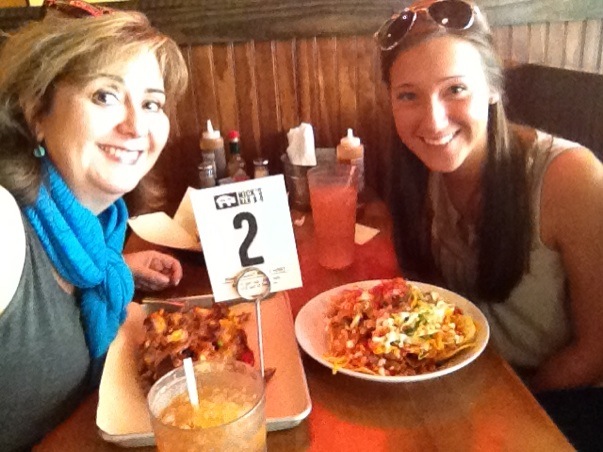 My guest today is Love Inspired Author Allie Pleiter who is a fun lady and avid knitter and of course–a Mom! She has something important to say about a mother's choice. Here's Allie:
"One of the great discoveries of motherhood
is the unfurling of your own daughter's strength.  As parents, we spend so much energy on "extra-curricular" activities, academics, college choices–all the details we believe will turn them into well-rounded and high-achieving adults.
A Choice
Then, as children are most wont to do, they turn around and head in a direction we didn't choose.  They craft their own life on their own terms of success, and we are left with a choice:  discover and appreciate who they are, or sulk about the part of them that isn't what we would have chosen.
I'm visiting my daughter this weekend in Charleston SC,
and I'm discovering her own strength.  She's done college on her terms–with all the ups and downs that implies–and carved out a life for herself that is uniquely her own.  Do I like all of it?  Not exactly.  Am I pleased that I've raised up a woman strong enough to think for herself, act on her own behalf, be independent, and find her own skills, talents, and priorities?  Absolutely.  Her life goes on her path because she is strong.  She's met the challenges of her own life head-on, warts and all, and done pretty well for herself.  I don't alwlays agree with her, but I am continually proud of her.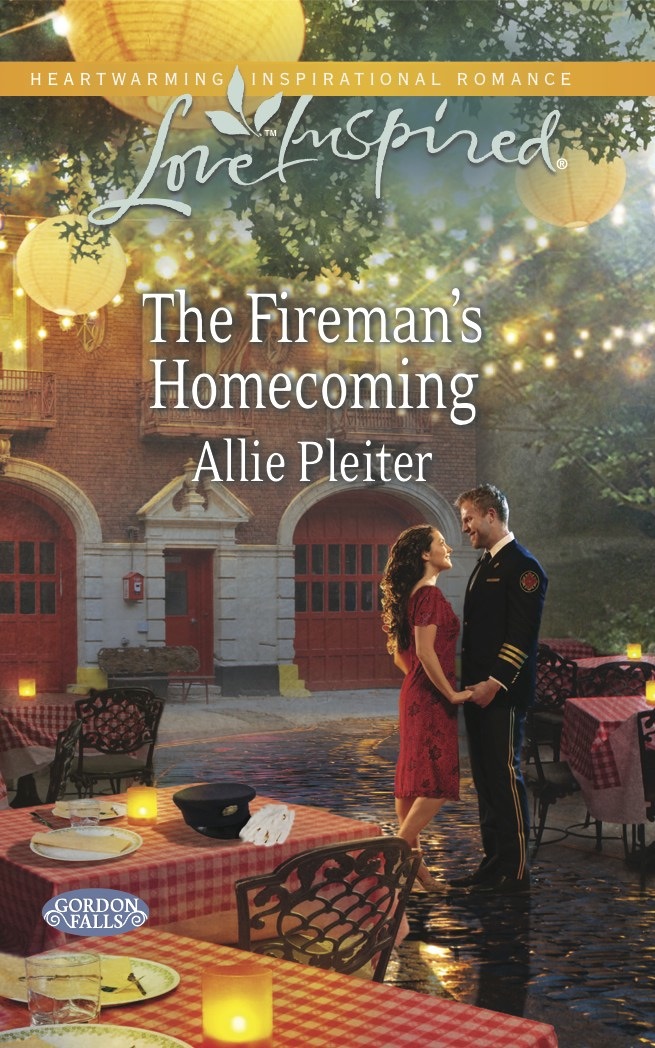 The Fireman's Homecoming Blurb
To purchase, click here. The Fireman's Homecoming (Love Inspired)
Melba Wingate is a daughter learning her own strength.  Now she faces one of the toughest challenges for any child–caring for an ailing parent.  Melba must carve her way through a tangle of family secrets to discover what's truly important to her and why it is worth fighting to keep.  She starts out her story thinking she isn't strong enough to face what's ahead of her–and haven't we all been there?  The great truth is that God is always ready to show us how strong we can be when we trust His guidance and keep ourselves open to His lessons.
What about you?  What in life is revealing your strengths or the strengths of those around you?–Allie
Visit Allie at www.alliepleiter.com, or her knitting blog at www.destiKNITions.blogspot.com, or like her on Facebook at www.facebook.com/alliepleiter
Thanks, Allie. You've hit on one of the areas that surprise most parents. We see talents and personalities in our children but often are surprised by their paths. Thanks for being my guest.
ALSO, DEAR READERS, you may have noticed that I ran three book reviews in a row and didn't reply to comments. I WAS ON AN ALASKA CRUISE with my dear husband and several other writers and their spouses.
We visited Seattle, Ketchikan, Juneau, Skagway, Victoria in British Columbia and on our last day, rented a car and drove out to see Mt. Ranier. I will be posting photos on Facebook as I recover from traveling. I'll post notices here with the links to my Facebook page as I get organized. It was a great trip. Our first and probably last cruise (I'm becoming a homebody.)
WHERE ARE YOU HEADED THIS SUMMER??–Lyn
[subscribe2]