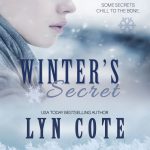 Well, this year is moving right along and I thought I'd bring you up to date about WHAT I'M WRITING NOW!  My Northern Intrigue series has grown to 5 titles. Click here to see the series.

If you notice in this series, I have two holiday novellas, Mistletoe and Sage and Loving Winter.
and 3 of the 4 seasons covered. The above followed by Autumn's Shadow and Summer's End.
Readers have asked me  for over a decade-WHAT ABOUT SPRING? So all right already! My next title which will come out in June (barring any unforeseen events) will be
SPRING'S STORMS.
You heard it here first. I'm going to be looking for model images so prepare yourself to give me some help choosing the model for my next heroine who BTW is named Thea. So that's the teaser about my next book. Hope you enjoy it when it comes out IN JUNE!–Lyn