Tell Me About Your Winter and Perhaps Win an Ebook for Your KIndle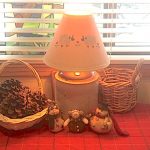 Here is the view from my front windows, looking out at the frozen lake. What does it look like outside your window in winter? Are the hibiscus blooming? Or is your view similar to mine? What do you enjoy doing in winter? Is it different than what you do in summer or the same?  I wish I could say that I enjoyed winter sports-snowshoeing, cross country skiing, but I don't. My winter sport is watching the snow fall, sitting by the fire (which I bring the wood in for!) and making rich delicious soups.
I usually make my soups by "taste" not recipe, but when we visited a local restaurant and ate their Creamy Chicken and Artichoke Soup, I had to have the recipe. Here's the recipe link. Another way I cheer up my indoor winter is with snowmen! I don't know why but the little guys with their cheery expressions make me smile. I have a collection of around twenty–all different sizes and construction that I put around the house. They make me smile! Here's the grouping on my kitchen table. Don't they make you smile?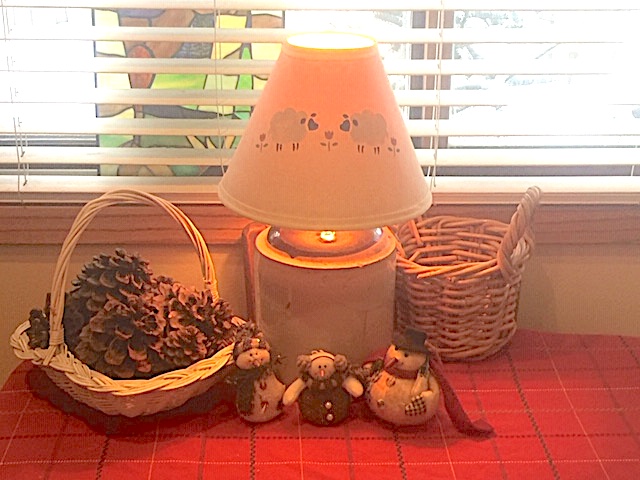 So tell me about your winter. And if you have a kindle, you might win a gift code to one of my ebooks. OK?–Lyn