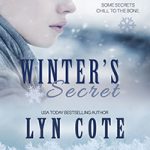 It's that time of year. We all look ahead and make plans–some personal and some professional. And the two are definitely interlinked, right?
This year I have a book written and will be releasing it in– I hope–in April. It's the third in my Patriots and Seekers series, titled Journey to Respect. Click Books above to see the other two in the series.
Then I have some ideas for a new series set in my home area, the northwoods of Wisconsin, the series would combine romance and a light cozy mystery, somewhat like my "Northern Intrigue" series. Ditto click Books above to see those.
On the personal side, I rarely make resolutions but since I plan to move a bit more measured in 2018 professionally, I should be able to have more time for fun in 2018. I think that's a really excellent resolution-more time for fun. Hope you'll try the same one.
The world feels out of control. I pray that God's will will be done because I can do nothing personally to change the horrible things happening that the news media seem to think I need to watch every moment of every day and night (24 hour news shoudl be banned!).
So I'm going to have fun and try to give those around me some cheer. And that includes you, friends. I hope my books and blogs will entertain you and lift your spirits. God bless us every one!—Lyn