Author Virginia Smith and the Inspiring Story of a Strong Woman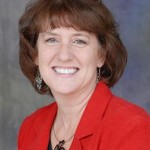 This post first appeared in January 2010.
My guest today is Author Virginia Smith, a great gal, who writes FUN books. Here's Ginny:
"When I think of the strong women who have influenced my life, I can't help but think of my mom. Born to parents who were members of the "country club" society, they raised her with the idea that she was destined to marry a wealthy man so she didn't need to worry about silly things like math or science. Of course, it didn't turn out that way. She fell in love with my father, who didn't come from a wealthy family, and they eloped when she was a senior in high school. I was born when she was only 17, so when all her friends went off to college, Mom stayed home to raise me and, not long afterward, my sister, too.
I got my love of fiction from Mom. She has always devoured books. One of my earliest memories is of Mom standing at the stove, absently stirring a simmering pot with one hand, totally absorbed in the book she held in the other hand. She read to me, too, and then discussed the stories with me. She listened to my opinions, as though my thoughts really mattered, and encouraged me to express myself. And she didn't just read fiction, either. She read everything she could get her hands on. She's one of the most intelligent women I've ever met. This same girl who was told not to worry her pretty little head about science, now reads textbooks about quantum physics for fun!
But I think the thing I admire most about my mother is the strength of her dedication to the Lord. Life hasn't always been easy for her, but her relationship with God has never faltered. Even when life threw her a few curves she didn't see coming, she never doubted that He had a plan for her, and that it was a good plan, and that she could trust Him to bring it to fruition. She made sure I knew that, too. I think that knowledge – that God loves me and has a good plan for my life – is the single most important factor that has shaped me to be the person I am today. I owe that to my mom.

To purchase this, Virginia's most recent release, click the cover.
Thanks, Virginia.–Lyn