Madam C J Walker, America's First Self-Made Female Millionaire
Have you ever heard of Madame C J Walker? She was the first self-made (not inherited wealth) woman millionaire in the US.
This video is just a quick dab of info. If you click the tab above, marked Women Who Made History, I have a  longer video that tells much more about this remarkable woman.
Empowering Other Women
Not only did she make a million but she empowered other women to make a living and give them self-confidence in a world and time, that told women they were inferior and without value. This is what I love about America. Even in the time of Jim Crow, an African-American woman was able to pursue her dream, make her fortune and help others. I hope this nation will never lose its economic freedom or any other.
Believe it or not–
-Madame Walker's products are still being sold. Here's the Facebook page. Why not drop by and LIKE it? I did.
Facebook https://www.facebook.com/pages/Madame-CJ-Walker-Hair-Care-Products/284553191557422
And here is the website about her company and her story.
Do you know of any remarkable woman that has been overlooked? Tell me about her.

–Lyn
My latest strong heroine, Christiane.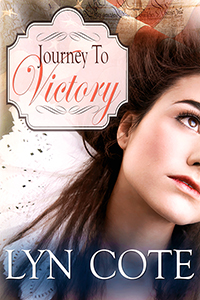 A young beauty flees the French royal court,
Christiane moves into the heart of the American rebel elite.
But one man can't be forgotten-once her friend-now her enemy. 
Will he be destiny? http://bit.ly/2uuxeQA
99 cent sale ends Saturday the 14th.