Raspberry Island Anyone? Duck, Duck? (And Last Week's Winners)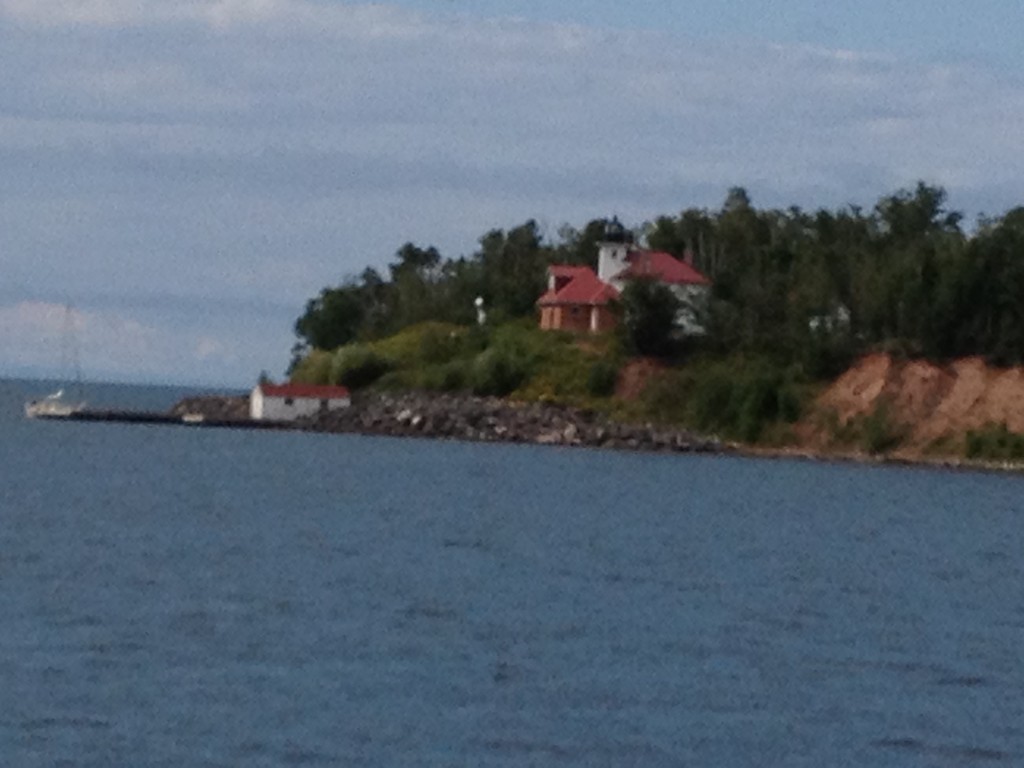 Welcome to Raspberry Island, one of the Apostle Islands on the southern shore of Lake Superior. Last Wednesday, my dh and my daughter and I drove up to Wisconsin's "topknot," stopping for lunch and shopping in Ashland WI and then driving up the coast to Bayfield, WI. We took a tour boat around the islands, something we've wanted to do for a long time!
The day was overcast and gloomy, but we didn't let that get us down! And half way through the tour, the sun came out and everything was blue and lovely! As the tour guide told tales of the exciting history of this area where French fur trappers traded with the Chippewa (or Objiwa) in the 1600's and later Americans logged and cut browstone, I came up with at least three story ideas. I am a writer, okay?
One story that intrigued me was a 70-ish rock baron (NOT rock star) going to New York City and finding himself an 18 year old high society bride.  He built her a fabulous house on the island where his stone quarry was. She came, she looked, she didn't even spend one night there! I think my story will go a bit differently–definitely more romantic!
This final photo is of ducks on the shores of our smaller lake in WI. As you can see, they aren't our usual Mallard ducks (below).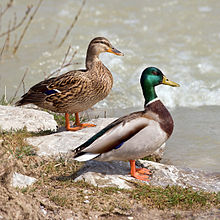 They are Mergansers we think, just migrating through from Canada.
Not too clear but you can see the sunset reflected behind them.
Finally the winners from last week:
Lisa Nelson won Amish Author Kathleen Fuller's Faithful to Laura!
And the winner of my slightly read copy of Author Irene Hannon's FATAL JUDGMENT is Norma Stanforth!
This week, Author Sherri Shackelford will guest on Thursday-don't miss her & her giveaway!–Lyn