Lyn Asks the April Question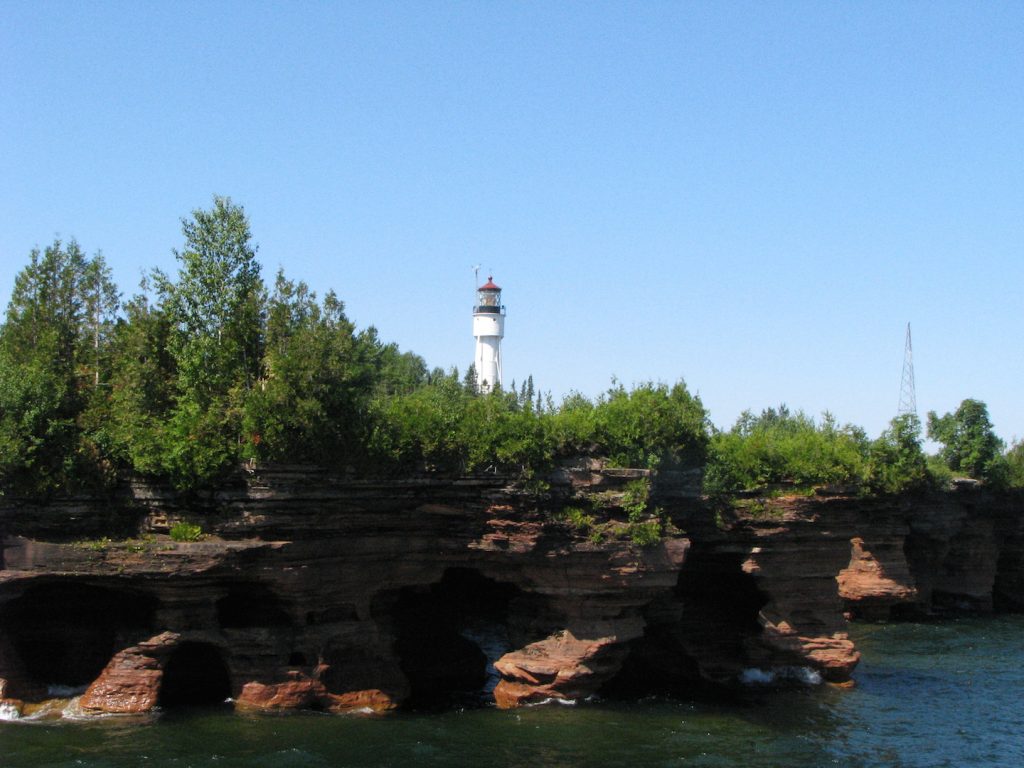 The Apostle Island Lakeshore
Here's my April Question—Have you made any plans for what you want to do when the pandemic ends?
I've decided that I'm going to compile a list of recommended home town cafes within a 2 hour drive radius. I love little small town cafes. So my husband and I will go to lunch to a different one of these. I want to go to at least two of them in a month through the summer and fall. We're also going to go to Bayfield to the Apostle Island National Park in Lake Superior. We try to go every year but this year I think we'll stay overnight and do more than just take one of the boat tours of the islands and lighthouses. It is a beautiful park—watery and striking. '-0
My latest book Uncertain Spring is set in Bayfield, though I renamed it Winfield so I could manufacture places and people of my own. '-)
Uncertain Spring is on pre-order till March 26th for $2.99. The price goes up soon after that date to $3.99. So if you've been reading my Northern Shore Intrigue series, this is book 5. (But if you haven't, all my series books can be read in any order.) If you remember, last fall I asked the question: Can a Grandmother Be a Heroine in a Romance? 
The response was a RESOUNDING YES! I also wrote it because the people, the 
secondary characters that come as I write stories, want their stories told too. Many of them have unfinished business. And love can come at any age, right?
So I have written Lois's story of love with suspense.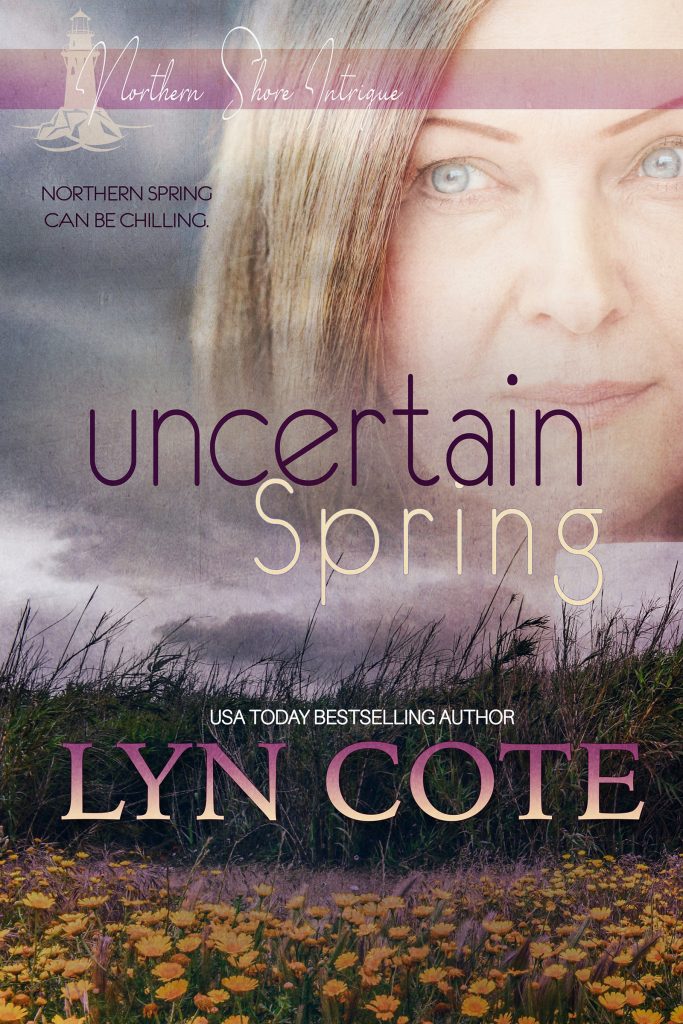 Near midnight, a panicked dog barks frantically—not to frighten but to beckon.
Lois has just driven up to her summer home in a March snowstorm, coming north early to be near her adult daughters. Without hesitation she follows as the dog leads her through the thick pine forest. 
Finally she glimpses a young woman lying in the snow, unconscious. Lois taps in 911.
In the morning, the girl has wakened in what the doctor identifies as a state of dis-associative fugue, a form of amnesia. Lois takes in the girl as the local sheriff tries to find clues to her identity.
The nearby vet, a mountain of a man, helps Lois with the girl's dog. He's increasingly attracted to this compassionate but oh so refined woman while Lois finds herself drawn to him. Can they take a second chance on love? And why isn't anyone searching for the girl? Or is someone?
Click here for more info or to purchase.
And what are your plans post-pandemic?–Lyn (A few commenters will receive the offer of a free ebook.)