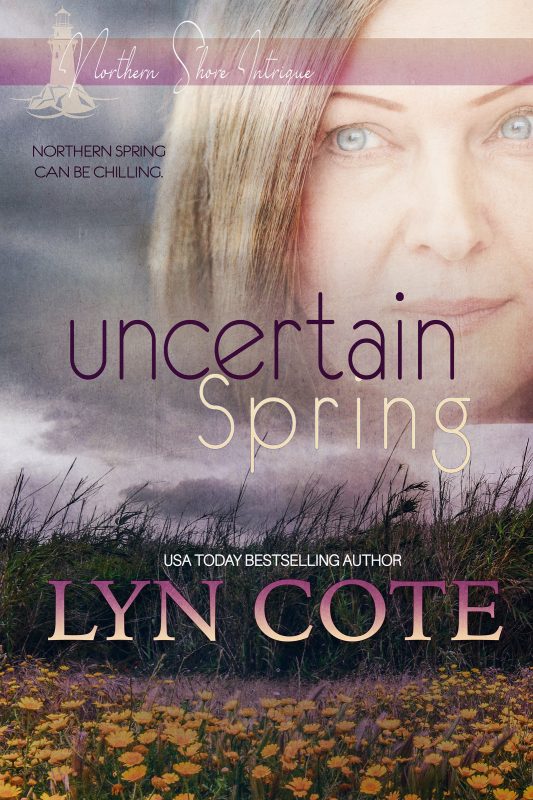 Lois Blair arrives at her seasonal home. A panicked dog demands her attention—he leads her into the snowy night and a mystery~ 25% off during pre-order Ends March 26, 2021
About the Book
Lois Blair arrives at her seasonal home. A panicked dog demands her attention—he leads her into the snowy night and a mystery~
A widow estranged from her young adult daughters, Lois has left Florida early. She's
driven north to reconnect with them. But when she arrives late at night in a spring snowstorm, a frantic dog leaps up against her car window. The dog clearly wants her to follow him into the snowy landscape. 
Donning boots, she gathers a flashlight and blanket from her emergency kit and slogs through the thick forest of pines. Finally she glimpses a young woman lying unconscious in the snow. She's barely breathing. Lois taps in 911 on her cell. Who is the girl? And how did she come to be lying alone in the snow?
After losing his wife a year ago, Jacob Petit, DMV, is still grieving. And since his wife was his partner in their vet clinic, he's doing the work of two vets. How long can he keep this up? Weighed down by grief and pursued by hopeful women, he feels alone and can't seem to get back to feeling "normal."
After a request from the sheriff, Jacob goes to Lois's to take the dog to the hospital to visit the injured girl. She has finally awakened only to have no memory. The hospital psychiatrist verifies that the girl is genuinely in a state of dis-associative fugue. Since no ID was found on her, the sheriff hopes seeing her dog will jog the girl's memory. The sticking point? The dog will not leave Lois so she accompanies Jacob to the hospital. 
But the sheriff is wrong. The young woman does not recognize her dog. The dog, however, greets her with obvious affection and loyalty. Who is she? How did she arrive in the northwoods of Wisconsin? Why has no one reported her missing? One clue emerges and the sheriff believes the girl may be a runaway. Who is she running from? And is that someone searching for her? 
As these questions bedevil Lois, she finds herself drawn to Jacob as they work together on rebuilding the destroyed local animal shelter and care for the girl's dog. Jacob feels the connection too, but can they take a second chance on love?
Another suspenseful romance set on the shore of Lake Superior. <b>Pre-order today at a
bargain price.
Northern Shore Intrigue Series
Precarious Summer Book 1
Bitter Autumn Book 2
Fatal Winter Book 3
Beneath Northern Lights Book 4
Uncertain Spring Book 5

Other Books by Lyn in "Northern Shore Intrigue"
Disclosure of Material Connection: Some of the links in the page above are "affiliate links." This means if you click on the link and purchase the item, I will receive an affiliate commission. I am disclosing this in accordance with the Federal Trade Commission's
16 CFR, Part 255
: "Guides Concerning the Use of Endorsements and Testimonials in Advertising."