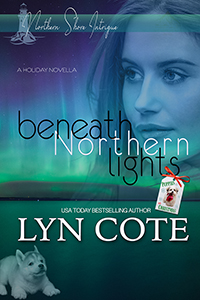 Two wounded hearts, a sweet puppy, Christmas coming and someone who's out to destroy a man's dream~Another story set in in Winfield on the shore of Lake Superior~
About the Book
Two wounded souls, a sweet puppy, Christmas coming, and someone who's out to destroy a man's dream~Another story set on the shore of Lake Superior~
After a life-altering event, Nick Reynolds has one goal, to participate in the Apostle Islands Dog Sled Race with his beloved Alaskan husky, Maddie. But someone is dead-set against Nick achieving this goal. Who and why?
Megan Blair knows she isn't doing what's expected of a new college grad. She's not sending out resumes and looking for her dream job. But this spring, life hit her with a painful setback. And she can't bring herself to do what her mother and everyone else expects. After spending the summer working at her sister's coffee shop, she decides to stay in Winfield for the winter. Will she ever feel whole again?
When Megan volunteers at the local vet to foster dogs, she meets Nick. He's come to give up one of Maddie's six-month-old puppies. Unexpectedly holding the small, furry Alaskan husky brings Megan an unexpected measure of peace and joy. She begins to consider adoption. How can this man just give this wonderful pup away? And why does he act like such a grump? 
She'd like to steer clear of him. But within days it's clear the man needs help with feeding and caring for his team of huskies. And there's the fact that she needs a job for the winter. Neither is too happy with the other but necessity brings them together. As they both care for the dogs, a bond begins to form. But Megan is still hurting. And nearly a decade older, Nick thinks she needs time to heal. He doesn't want to be her rebound relationship.
And almost immediately the nasty pranks begin. Each one aimed at Nick and his dogs. And each one worse than the one before. Who is out to get him, stop him from his dream of conquering the past? And more importantly, rob him of the joy of seeing Maddie do what she was born to do–race? As for Megan, as she peels back the layers of Nick's complex situation and personality, can she allow herself to love again? And will one prank go too far? With unforeseen consequences? Don't miss this northwoods romantic mystery. Download it today!
Northern Shore Intrigue Series
Precarious Summer Book 1
Bitter Autumn Book 2
Fatal Winter Book 3
Beneath Northern Lights Book 4

Other Books by Lyn in "Northern Shore Intrigue"
Disclosure of Material Connection: Some of the links in the page above are "affiliate links." This means if you click on the link and purchase the item, I will receive an affiliate commission. I am disclosing this in accordance with the Federal Trade Commission's
16 CFR, Part 255
: "Guides Concerning the Use of Endorsements and Testimonials in Advertising."