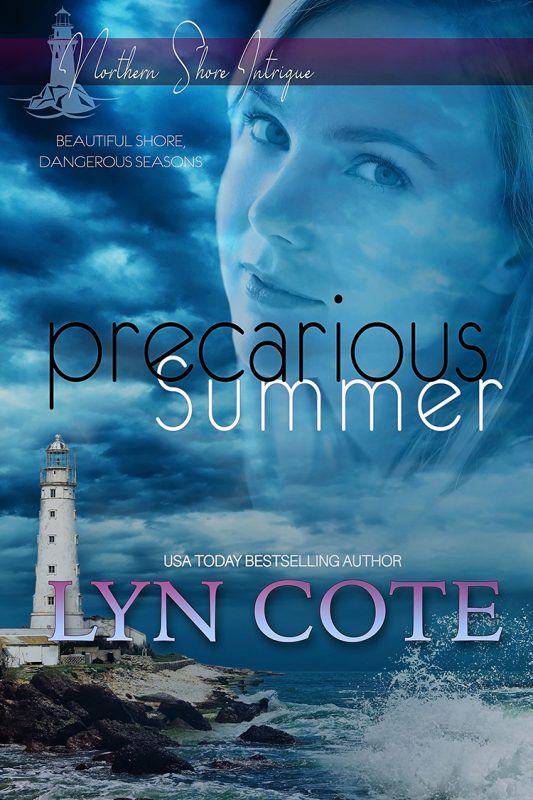 Summer tourists flock to the shore of Lake Superior for summer fun~not booby traps that explode into flame~ Now in PAPERBACK!
About the Book
Beautiful shore, dangerous season~
Summer tourists flock to the shore of Lake Superior—beautiful clean blue water, historic lighthouses, and thick pine forest. Audra Blair, a young single mom, is no longer going to work for someone else during the brief summer tourist trade. She has bought an old Victorian near the lakeshore and has opened "Audra's Place," a coffee shop-bakery in the mornings. And in the evenings a carry-out pizza shop. Her future and her little girl's hinges on its success.  She is the sole support of her child, not wanting to have contact with the man who abandoned her when she told him she was expecting six years ago.
But someone in town is dangerously unhappy and begins setting booby traps that  explode into flame. Targeting people close to Audra and Carter.
Memorial Day, the first weekend of the all important summer tourist season, begins with an unwelcome bang. At a local highway convenience store, new Sheriff Carter Harding is on scene, pumping gas when the dumpster behind the store explodes. No one is hurt but Carter must investigate and quickly. The tourist season is the life-blood of little Winfield—nothing must make tourists stay away. 
Carter grew up here and his wild youth follows him-in spite of his spotless record in law enforcement in another department in the state. Many, especially Audra's uncle, question whether he has reformed. More booby-trap fires push Carter to question whether he is really sheriff material. And as he's drawn to Audra, her uncle does whatever he can to undermine Carter. Can Audra and Carter break free of the past and have a future together? And will Carter crack the case before someone is severely injured or dies?

Other Books by Lyn in "Northern Shore Intrigue"
Disclosure of Material Connection: Some of the links in the page above are "affiliate links." This means if you click on the link and purchase the item, I will receive an affiliate commission. I am disclosing this in accordance with the Federal Trade Commission's
16 CFR, Part 255
: "Guides Concerning the Use of Endorsements and Testimonials in Advertising."