Lyn Asks the December Question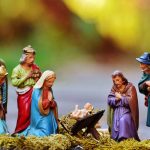 I don't think anyone can disagree that this is going to be an unusual holiday season, meaning Thanksgiving, Christmas and New Year's.
My December question: In this time of covid, what holiday traditions in your family and friends are you going to preserve?
Personally I'm going to keep the ones important to me. First of all, the Christmas tree. Always the start of our holiday. We'll buy it after Thanksgiving and put it up in the living room where we can enjoy it.

Here's one of our tree and I'm enjoying it with our two cats. We lost Tricksy, the black and white one, in August. RIP
GIFTS? A few mostly just little remembrances to open on Christmas morning. No children in our house to open gifts. But my sonin another state will send us photos of our granddaughter on Christmas morning.

And of course my nativity scene will adorn the fireplace mantel as always.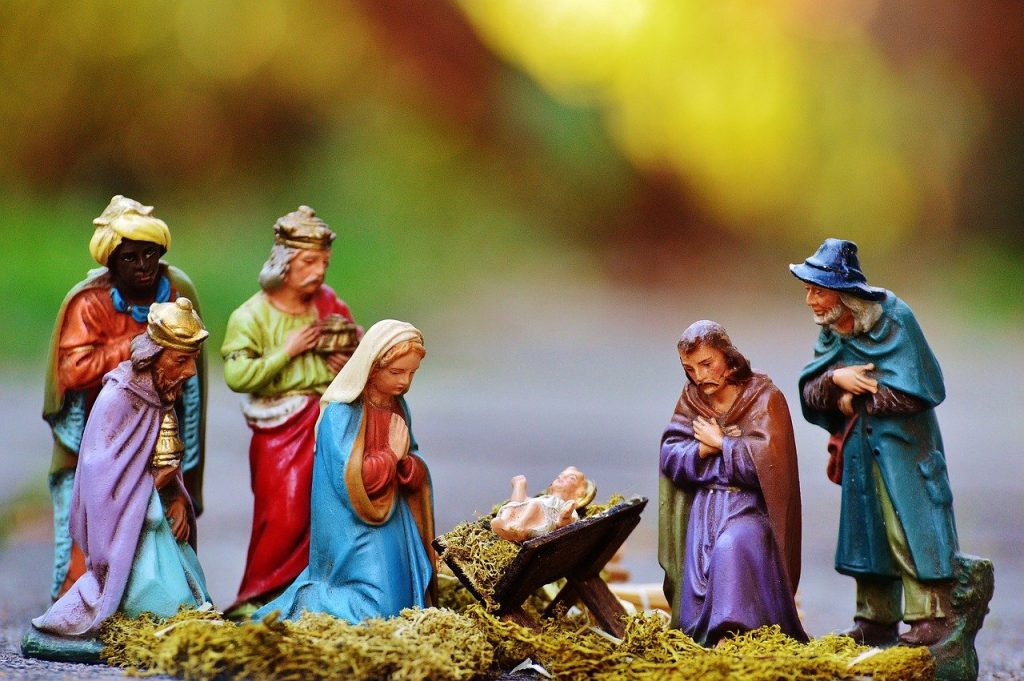 photo by https://pixabay.com/users/alexas_fotos-686414/
So you see I'm doing what I always do, yet I'm already planning my holidays to be safe but not lose my holiday spirit or those treasured traditions.
So what are you doing, keeping which traditions alive this year? Let's encourage one another! Wishing you special Thanksgiving blessings-Lyn