Lyn Asks the March Question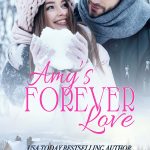 My new series, "New Neighbor Lane" has a lot of pets in it, starting with a basset hound, Bummer, and two golden tabbies, Twinkie and Peanut Butter.
THE MARCH QUESTION: What was the name of your first pet? Tell us about how you came to have it and anything else you'd like to share!
My first pet was a gray, white and black striped domestic shorthair that my mother found for me. I don't remember how she found him. I named Puddy Tat. You know why don't you? Tweety Bird always said, "I t'ought I saw a puddy tat." Remember Sylvester the Cat? My Puddy Tat was a great comfort to me as I went through grade school. And he was the cat who always climbed our Christmas tree. That was when people had glass ball ornaments! After the third time, my mom put a cup hook in the wall behind the Christmas tree and tied the tree to the wall. Problem solved. She loved animals and said trying to get a cat not to climb a tree–Impossible!
So please share your first pet story with me. (Some commenters will be offered a free ebook.)
And here's a blast from the past-I only watched the first one. They go on and on!