Lyn Asks the September Question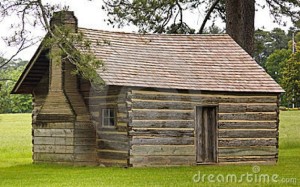 Well, no, my grade schools didn't look like that! I'm not THAT OLD! But every fall I think of school. Of course, we all do! The stores are full of pens, pencils, paper and a whole lot more! School has changed since we went. Computers have changed everything except for the fact that students are all kids. And kids will be kids.
One of my fondest memories of school is my third grade crush at Glen Flora School. Oh, my, Benji had the cutest curly blond hair. And I knew he liked me because he would stand in line behind or in front of me. And he'd look at me, grin and then fall straight the floor—not faint, just fall like a tree.
Oh, Mrs. Johnson didn't like this! But I was so impressed. Fortunately Glen Flora was an older school and had wooden floors or Benji might have gotten a concussion all for love of me. '-)
So what do you remember? Please share a fond memory from your school days. Did you have a sweetheart in grade school? A favorite teacher? A fun game on the playground? Can any of you recall one of those jump-rope chants? I can't!
I'll give an ebook to one commenter.–Lyn
Remember Ellie's Forever Family is on sale throught Sept 2nd for 99 cents!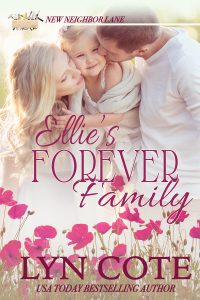 Bridges by Deborah Raney
My rating: 5 of 5 stars
I always enjoy a Deborah Raney book. Her Women's Fiction tackles the problems of modern life that make relationships challenging. What is most prominent to me about BRIDGES is that the characters are so REAL, nothing contrived. Deb has a talent for this and it's at its zenith in BRIDGES. Tess and JW are two humans who've been battered by life but have soldiered on. Both are mature so this is a Later in Life romance and I love these because romance is not just for the young. Well, I'm not going to retell the story. I will merely recommend that if you want a story of families trying to work things out and a lovely, very real romance, you can't go wrong with BRIDGES. PS: Having lived in Iowa (the setting) for nearly 20 years, I guessed JW's real name easily, but I'm not telling!!