Christian Fiction Scavenger Hunt Stop #8
Welcome to the Christian Fiction Scavenger Hunt! If you've just discovered the hunt, be sure to start at Stop #1, and collect the clues through all 33 stops, in order, so you can enter to win one of our top 3 grand prizes!
The hunt BEGINS with Stop #1 at Lisa Bergren's site.

Stop #1:

The hunt is BEST VIEWED using Chrome or Firefox as your browser (not Explorer)
It is open to INTERNATIONAL entrants.
PRIZES include 3 sets of all 32 books, $500 in Amazon gift cards and many authors are offering additional prizes!
There is NO RUSH to complete this hunt—you have ALL WEEKEND. So take your time, reading the unique posts along the way; our hope is that you discover new authors/new books you might want to learn more about!
Submit your ENTRY for the GRAND PRIZE at Stop #33 (back on Lisa's site) by Monday night (4/25) at midnight mountain. Final Stop #33
It's my pleasure to introduce my special guest today author Roseanna M White. She brings up the most important thing an author must learn to write fiction that people want to read. That is readers must be interested in and want to spend time with the characters. Here's Roseanna on:
I've lived a blessedly boring life—the kind that consists of a wonderful family growing up, no tragedies beyond the norm, falling in love with my high school sweetheart, fifteen years of happy marriage, and two healthy, happy kids.
The stuff of a wonderful life . . . but not so much of a fabulous story. 😉 So when it comes to writing, I more often than not have characters dealing with struggles. With pain. With tragedy and mystery they have to overcome and solve.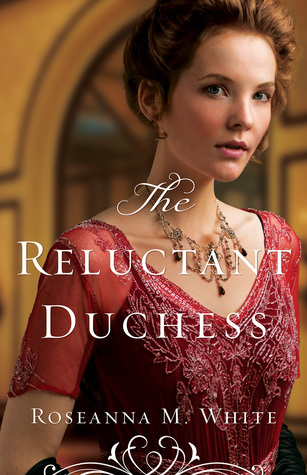 To purchase, click here.http://amzn.to/1VmZusZ
When I sat down to write The Reluctant Duchess, I knew that my heroine was a lot of things. She was Scottish, so I had to learn how to write a Highland burr in a way that would make the reader hear it without overwhelming them. She was Edwardian, so I had to plant myself firmly in the century past, when automobiles were the new thing but electricity hadn't even reached her Highland home yet.
And she was broken. So I had to figure out how to make the reader love her . . . while I worked on how God would heal her.
In my mind, this is always a piece a cake. Because obviously every reader should fully understand that this young lady had been through a lot. So she's a little bitter. And a little doubtful. She's not quick to trust. And she's really quick to think the worst. This is normal for someone who has suffered the abuse that she has suffered, all my research tells me so.
The thing is . . . it doesn't make for a relatable heroine. A likeable heroine. When I sent my first draft to my critique partner/best friend, she didn't hesitate to tell me that, either. "Rowena's reactions are a problem," she said. "Because we love Brice. And she doesn't. And that doesn't work."
Yet again, I ran into a familiar struggle for writer (or for this writer, anyway)—where reality doesn't work in fiction. In reality, it's okay that we get frustrated with people. But in a novel, we can't spend the whole 400 pages annoyed with the heroine, or we just won't get through those 400 pages. A few moments here and there, sure. But they must be few. And they must come between many pages of commiserating and understanding them.
For me, the answer came in one little realization: that my heroine, in order to be a heroine, had to try to help someone. She was still in a fragile place in her own life, but the immediate danger to her person had passed (she thought). So for the first time in years, she was in a position to make someone else's life better. To help someone else out of a bad situation.
Rowena was still broken . . . but suddenly she saw it differently. Suddenly those shards of her life weren't just waiting to cut her—they were a lens through which she could see someone else's suffering, and move to stop it.
I love writing a broken character. Because through their eyes, through their sorrows I can demonstrate something I've learned even in my boring life—that God is always there. And that the darker the night is, the brighter His light shines."–Roseanna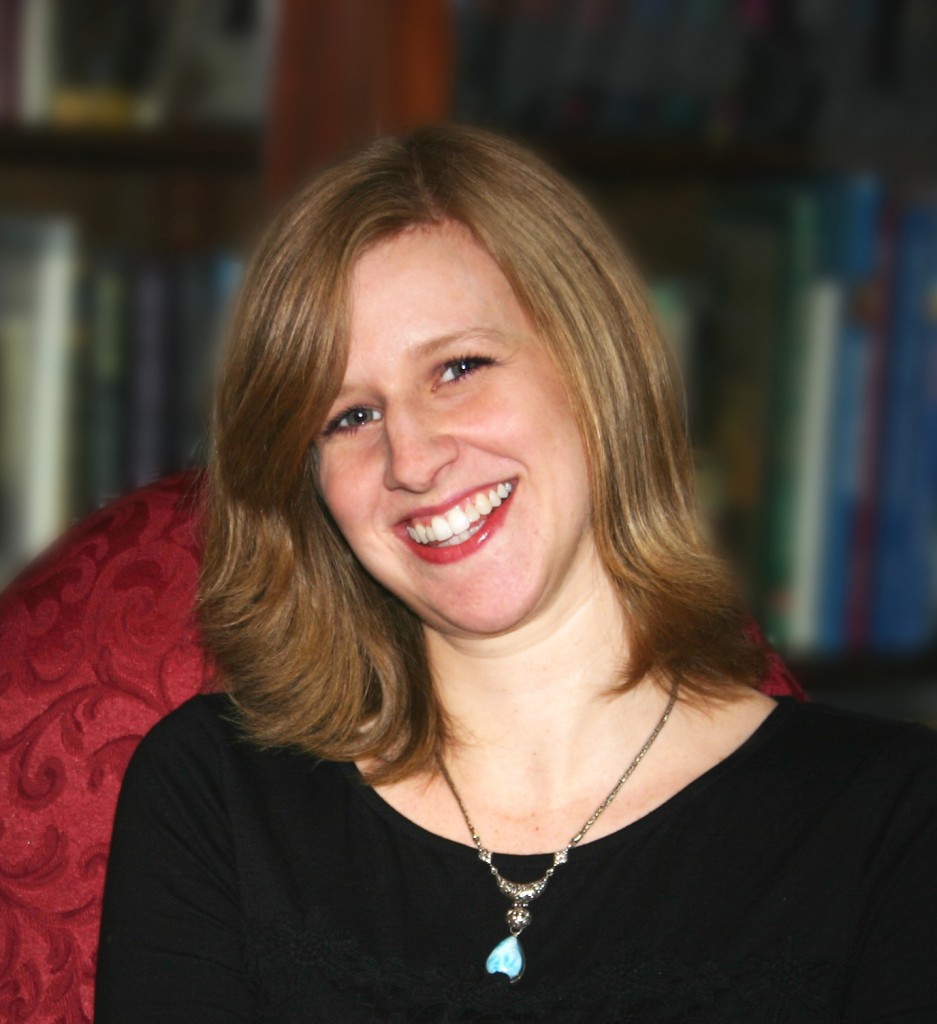 BIO: Roseana M. White pens her novels beneath her Betsy Ross flag, with her Jane Austen action figure watching over her. When not writing fiction, she's homeschooling her two small children, editing and designing, and pretending her house will clean itself.
Thanks, Roseanna, that was a great explanation of how to do the most important thing–make people care about the characters we love and write about.
NOW I HAVE A SPECIAL GIFT DRAWING FOR A free EBOOK OF MY PREQUEL TO MY QUAKER BRIDE SERIES, "Where Honor Began."
TO ENTER PLEASE, SCROLL UP TO THE TOP RIGHT AND SIGN UP FOR MY ENEWSLETTER. IF YOU ARE ALREADY A SUBSCRIBER, PLEASE DROP BY MY TWITTER OR FACEBOOK PAGE, (Those buttons are up top too.) AND FOLLOW ME ON EITHER OR BOTH! Each newsletter subscriber automatically receives a copy of OLD FAMILY RECIPES booklet.–Lyn
Here's the Stop #8 Skinny!
Secret clue to write down: 
characteristic
And your next stop is at Roseanna White's blog, Stop #9, click here  next stop
PS: Here is the final link to an overview post that also will include all stops on the hunt in case someone gets lost: