Author Angela Benson & Her Time of Testing & Trusting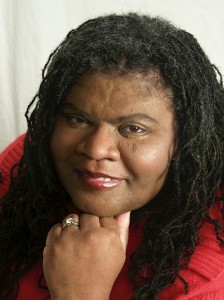 Last week my guest today Author Angela Benson hosted me on her blog (Scroll down for the link to it), so tit for tat–in the best possible way. Angela and I met online first when we were both Heartquest authors about a decade ago and have waved at each other over the decade. Today she is going to tell us about her latest reissue of two great books about women caught in crises and about her own time of testing & trial. Here's Angela:
"I am excited to share with you the first two books of my Genesis House series, Awakening Mercy and Abiding Hope, in eBook format. The books were originally published by Tyndale House, but they have never been published in electronic format. They are as dear to me today as they were when I first wrote them and for the same reasons. Awakening Mercy was the first book I wrote for the Christian market, after six years of writing secular romance. While my books were always considered tame, with Awakening Mercy I was able to explore a godly relationship and courtship that emphasized the role of faith in finding and sustaining a relationship. I call it my redemption book.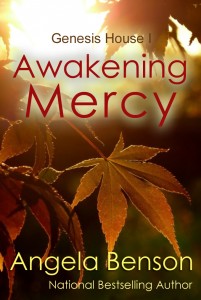 In Awakening Mercy, single mother CeCe Williams has to forgive herself for the sins of her past so that she can move forward with the new man God has placed in her life. What CeCe finds is that forgiving yourself is only possible when you can forgive the person who wronged you. Awakening Mercy is a highly emotional read that makes you think about what it really means to love God, yourself and your mate. I was gratified that Awakening Mercy was named a finalist for both the Christy Award for Excellence in Inspirational Romance and the Rita Award for Excellence in Inspirational Romance.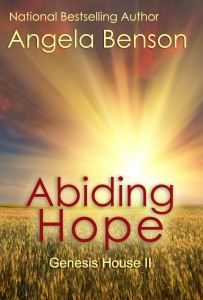 Abiding Hope, the second book in the series, is dear to me because it's a story of married love. I wasn't married at the time that I wrote it, so I couldn't base the story on my personal experience. All I had was a burning desire to tell the story that was on my heart. In Abiding Hope, Shay and Marvin Taylor, who were introduced in Awakening Mercy, try to re-build their lives and their ministries after the death of their four-year old son. The couple has to learn to trust God again after facing such a devastating loss. Of course, those trust issues manifest themselves in how they relate to each other. When Shay decides she wants to have another baby, their faith issues escalate and challenge their marriage in new ways.
In Abiding Hope, you see what it means to trust God, your spouse and the promises God has made to you.There are elements of Awakening Mercy and Abiding Hope in my life. You see, I've been married to my own real-life hero for two years now. I knew he was a hero before I married him, but I have been reminded often in the past year as three months before our first anniversary I was diagnosed with breast cancer.
I have always considered myself a strong woman, but in the past year I've learned that one of the reasons God sent my husband to me was so that I could share his strength. I often marvel at the timeliness of my marriage and the strength and compassion my husband has shown during this last year of tests, surgery and treatments. It's comforting to know that I have his strength and faith to lean on."–Angela
Bio
Angela Benson is the bestselling author of twelve novels, two novellas and a non-fiction writing book. She is active on the web at facebook.com/angelabensonbooks and angelabenson.com and twitter.com/eAngelaBenson. You're invited to enter her current giveaway at http://theamensisters.com/wordpress/2011/10/08/ebook-launch-contest/
I hope you will drop by and enter her giveaway. Angela's books are well-written and moving. I wish her many new readers with these two!
Are any of you going through a time of testing and trusting? I believe I am. The publishing world is experiencing drastic changes at a breakneck pace and every author is trying to figure out how she/he will fit in this new landscape of ereaders, etc.
So what's got you praying harder?–Lyn
BTW, the kid in me says : BOO! 🙂