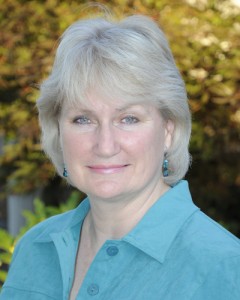 My guest today, debut author Christine Lindsay, is offering either a free ebook or if you can wait till fall, a print copy of her first book. Now read on– she has quite a story. Here's Christine:
"Unmarried at 21, I gave birth to a baby girl. Wanting my baby to have a loving dad as well as a loving mom, I made the tough decision to relinquish her to adoption.
Grief overtook me afterwards, and I sought comfort at church. Sitting in a mid-week prayer meeting I first heard about a true-life heroine by the name of Ramabai. This brilliant Indian woman had died in 1922, but she had done so much for women and children in India that England awarded her the Kaisar-I-Hind Gold Medal.
Born into a high caste Hindu family, Ramabai's father broke with tradition and taught her to read. This was the beginning of my heroine's search for enlightenment. After her parents and siblings died, Ramabai also broke with tradition and married a lawyer of a lower Hindu caste, but he died of a cholera leaving her alone with a tiny daughter.
One day, looking through her husband's papers she found a Bible, and found fulfillment to her spiritual search in the person of Jesus Christ. This prompted her to translate the Bible into her local language. To name just a few of her accomplishments—she started the first Braille School, promoted the need for female medical doctors, and was the founder of the Ramabai Mukti Mission, a home for sexually abuse Hindu widows and children.
This woman who'd been born a century before me inspired me at a time when my own life was at a low ebb, after giving up my baby girl.
But the years passed, and I met a wonderful Christian man. God blessed us with 3 children. And twenty years later Sarah and I were reunited. But the reunion I'd waited for so long brought back the pain of losing her in the first place. The Lord encouraged me to write out my emotional pain, and my loss became my muse.
My debut novel, Shadowed in Silk, is being released this year. It shows my fascination with British ruled India, but also the inspiration of Ramabai. An integral secondary character, Miriam, rescues Hindu widows and children. It is she who teaches my main character, Abby, about the Lord.
God writes on our lives with far bolder pen than most novelist do in a story. It was arranged that my daughter, Sarah, be the model for the front cover of my book, wearing the sari I had purchased in India.
At the time of the photo-shoot, Sarah and her husband (both ER nurses) were applying to various missions, feeling called into full-time missionary work. It wasn't until several months later, that Sarah told me the mission they were going out with would be overseeing the very mission that Ramabai founded over 100 years ago. Here is a picture Pandita Ramabai. Pandita is not her first name, it is an honorary Indian title meaning "wise one."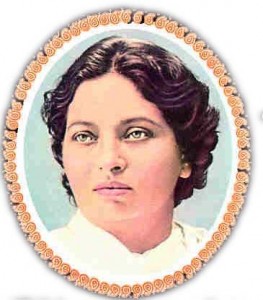 I couldn't believe my ears. Of all the missions around the globe, why this one? Sarah had no idea what Ramabai meant to me. I'd kept that tidbit to myself.
It's not wonder I write, trying to scrabble down on paper the amazing things that God does through surrendered lives."
Now about Christine's book Shadowed in Silk.
She was invisible to those who should have loved her.
After the Great War, Abby Fraser returns to India with her small son, where her husband is stationed with the British army. She has longed to go home to the land of glittering palaces and veiled women . . . but Nick has become a cruel stranger. It will take more than her American pluck to survive.
Major Geoff Richards, broken over the loss of so many of his men in the trenches of France, returns to his cavalry post in Amritsar. But his faith does little to help him understand the ruthlessness of his British peers toward the Indian people he loves. Nor does it explain how he is to protect Abby Fraser and her child from the husband who mistreats them.
Amid political unrest, inhospitable deserts, and Russian spies, tensions rise in India as the people cry for the freedom espoused by Gandhi. Caught between their own ideals and duty, Geoff and Abby stumble into sinister secrets . . . secrets that will thrust them out of the shadows and straight into the fire of revolution.
Author Bio:
Christine Lindsay writes historical Christian inspirational novels with strong love stories. She doesn't shy away from difficult subjects such as the themes in her debut novel SHADOWED IN SILK which is set in India during a turbulent era. Christine's long-time fascination with the British Raj was seeded from stories of her ancestors who served in the British Cavalry in India. SHADOWED IN SILK won first place in the 2009 ACFW Genesis for Historical under the title Unveiled. Shadowed in Silk is being released by WhiteFire Publishing in 2 stages this year, first as an eBook on May 1, 2011, and as the printed version Sept. 1.
The Pacific coast of Canada, about 200 miles north of Seattle, is Christine's home. It's a special time in her life as she and her husband enjoy the empty nest, but also the noise and fun when the kids and grandkids come home. Like a lot of writers, her cat is her chief editor."
I love that about her cat! Well, do you think it was a coincidence that her long-lost daughter and husband were planning to work at the exact mission which fascinated Christine? Or a God-incidence? Remember, leave a comment and be entered into the drawing. I'll post the winner Sunday.-And remember this is her first book, please leave a comment to encourage her, a sister in Christ.-Lyn
For more info:
Her website is www.christinelindsay.com,