Author Lorena McCourtney & Hanging On in Tough Times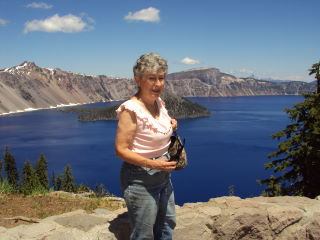 I'm so happy to have Author Lorena McCourtney as my guest today! She is one of my favorite cozy mystery authors both because her books are fun but also because she's fun and a person who sticks with it. BTW, she will be giving away a copy of her latest, DYING TO READ. Here's Lorena:

"This is a time of economic hardship. Job losses for so many people. Inability to find a new job. Desperation!
This is the situation in which Cate Kinkaid, the woman in my new mystery, "Dying to Read," finds herself. This is the situation I also found myself in several years ago.
Cate is 29. It never really occurred to her that she might find herself out of a job and unable to find another one. After all, she has a college degree, and she's never actually been fired from a job. But after the dismaying realization that she's totally unsuited for the career for which her college education prepared her, and the hard economic realities of the bankruptcy, merger, or downsizing of several companies she's worked for, this is where she finds herself – unemployed and desperate.
My situation was a little different. As a writer, I didn't have a regular go-to-work job, but I'd had some 40 books published, and now had a contract to do five books for a publisher. But there were some big upheavals within the company, changes were made, contracts were cancelled – and mine was one of them. So there I was, like Cate – unemployed.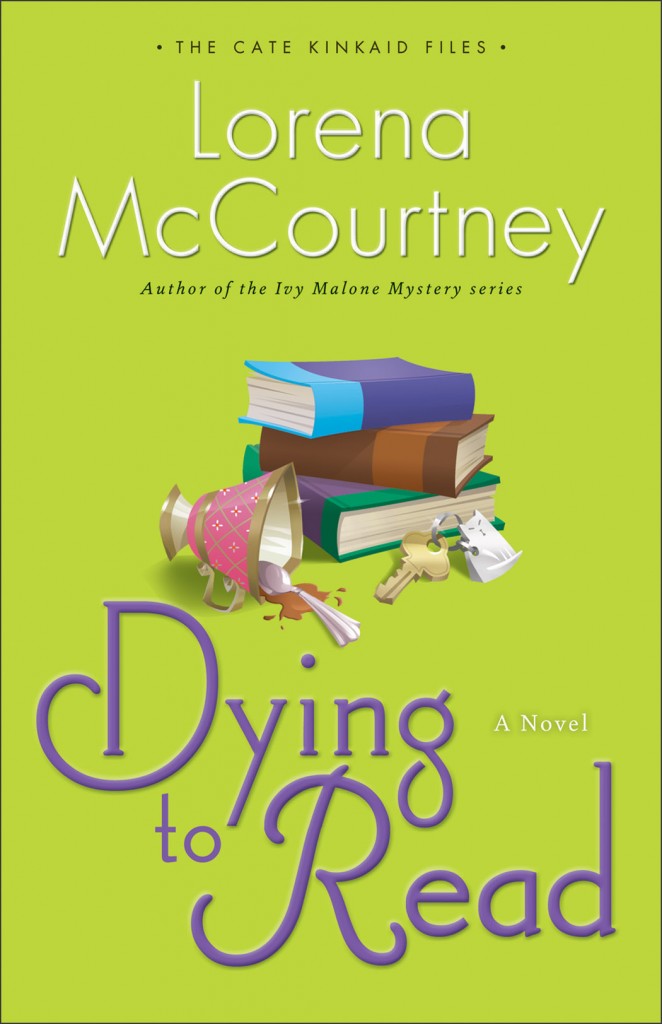 To purchase, click here. Dying to Read: A Novel (The Cate Kinkaid Files)
Cate isn't a quitter. She moves to a different state, puts out job applications and résumés in person and online, and accepts whatever she can find to fill in. She's a Christmas elf with Santa at the mall, puts advertising flyers on windshields, wears a bunny costume and waves a big sign directing people to a tax service. She hasn't much more confidence in the job her uncle offers her as an assistant private investigator with his PI agency, Belmont Investigations, but she's willing to give it a try.
Where she learns something about being open to God's plans, because he knows what he's doing.
I'm not a quitter either. I wrote books. I submitted them. I got rejections, or sometimes simply silence.
So finally I had to step back and ask God (as I no doubt should have earlier), Hey, I thought you wanted me to write for you. What's going on here?
And the realization, which didn't come in an e-mail from God, or big words booming out of the heavens (which would have made it easier for someone who can be as thick-headed as I am!), was that my identity in life was not Writer, but Child of God.
So I kept on trying, but with the willingness that I would quit if that's what God wanted. I could trust that God knows what he's doing, and our true strength lies in trusting him even when things look bleak.
And, like Cate, he's brought me through the bad times. Sometimes strength means letting go and letting God take over."–Lorena
Her website is http://www.lorenamccourtney.com.
On Facebook,  https://www.facebook.com/lorenamccourtney
Lorena, thanks for being so candid with us. Every career has its ups and downs. Sometimes the hard knocks are a bit too hard.
Have any of you read Lorena's cozy Invisible? I loved her Ivy Malone series. I recommend all of Lorena's books highly!"
Question to comment on to enter drawing: How many different jobs have you had and/or what was the strangest job you ever had?–Lyn
–Lyn