Debut Author Mary Moore & Brave and Faithful Women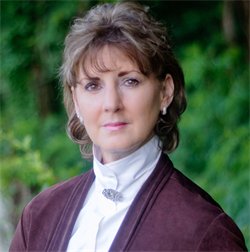 My guest today is debut Author Mary Moore. I love hosting an author with her first book. It's an exciting occasion. Mary is going to give away a book to someone who leave a comment. So here's Mary's story of bravery:
"In my story, Lady Nicole has a disability that she bears with grace and faith.  She goes to tremendous efforts to make everyone else feel comfortable, and never takes any credit for it; she knows it is God's plan for her life.  When she believes she has hurt Lord Devlin and he doesn't believe her . . . well, you'll have to see for yourselves.
But I have had two very special women in my life, both strong and brave, that made it easy to write about Nicole's graciousness.  The first is my maternal grandmother.  Her father died when she was very young, but she was blessed with a step-family that she always considered her own.  When she married, she had three children and worked, in high profile jobs in Washington, DC for high profile men.
She lost her first child, her youngest, when he was only thirteen years old, from Polio.  My grandfather had some heart problems and was disabled young.  He died at the age of 54 and my grandmother continued working in the professional realm of politics and administration until the age of 75.  Her second child, my mother, died from cancer at the age of 54 and her son, my uncle died of cancer at age 62.  She was loving, (and loved) strong and very brave through it all until she passed away at age 87.  She bore each trial, I'm sure each one heavier than the one before, with her love of family and her faith in God.
As you have gathered, the second brave and faithful woman in my life was my mother.  She did not work while we grew up, but counted caring for her family and her home as the most important job she could hold.  She was diagnosed with terminal cancer in 1984 and she was amazing!  She let each of know she had lived a full life and was complete with the love she received from us.  She wanted to be sure my dad could take care of himself, so she took the last 2 months of her life teaching him how to do laundry and balance the checkbook and each daily task he would need to know how to do without her.  There was no fear; her faith taught her where she would be going, and I miss her gentle and quiet spirit every day of my life.
And I have had to face my own battle with cancer . . . never coming close to facing it with the graciousness those two women who I loved so much did.  But I have them in my heart, and I had them as examples when I wanted to write about Lady Nicole as a brave woman facing tremendous hurdles; with nothing less than her devout faith, her bravery and her love for all others she comes into contact with.
I hope you'll be able to feel that in Nicole, and someday, I hope you'll be able to see it in me.  God bless you all!"–Mary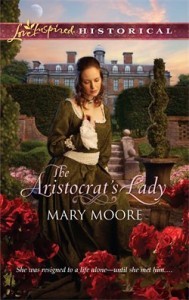 Blurb:
For a few moments on a moonlit balcony, Nicole Beaumont was just a beautiful woman catching the eye of the handsome Lord Devlin-but she knew the illusion couldn't last.  If the enigmatic aristocrat knew her secret, he'd realize that her disability left her unfit for love.  So who could blame her for hiding the truth a little longer?
Devlin had never met a woman like Nicole.  Her unique combination of innocence and wisdom left him utterly intrigued.  Yet what was she hiding?  For a man who did not trust easily, discovering her secret was devastating.  Overcoming their pasts and forging a future would take faith, forgiveness and trust.  And second chances could lead to new beginnings…
For more about Mary:
Regency, A Byword for Elegance and Romance
Sounds like a great story and I appreciate Mary sharing her story of strength. DON'T FORGET Mary is giving away a copy of her debut novel!
Leave a comment to enter the drawing. You might try to guess what her heroine's disability was. I couldn't. Or perhaps you could ask her a question about her book, her road to publication. Or just leave a comment about her lovely cover. Your choice!–Lyn