Debut Author Noelle Marchand-What's a Steel Magnolia?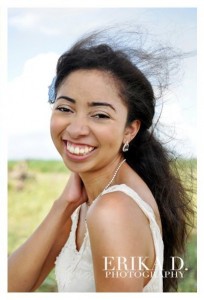 My guest today is debut Author Noelle Marchand and she tells us why and how she's a Steel Magnolia!
Sometimes I like to think of myself as a "steel magnolia". A friend once asked what that term meant and my sister and I simultaneous drawled, "A sta-rong Suthun woman!" Or, as Urban dictionary.com defines it, a southern woman who is strong and independent yet very feminine.

Kate O'Brien, heroine of Unlawfully Wedded Bride, is definitely a steel magnolia. Her parents died in a wagon accident when she was eighteen. When we meet her she's been taking care of her little brother and sister, Sean and Ellie, while running their family farm on her own for two years. She thinks she's doing fine but her siblings decide it isn't fair for her to have to do it alone. Their solution is to "order a husband for her". I don't want to give too much away but over the course of the book we see her learn a valuable lesson. While no one should a wilting lily, we have to be careful not to become so strong on our own that we aren't amenable to God's will for our lives.
I generally don't use many of my own personality traits in my character but I've seen traces of that almost overly self-reliant, independent streak in myself. Sometimes I want so badly to be the steel magnolia that is never intimidated by anything because she has her life together, cute shoes and hair that is never out of place.
The problem with that is I've been there and I know how fake that persona can be because God made a point of showing me. There was a definite season in my life where God showed me what I could do on my own without Him. It wasn't pretty. I learned my lesson and more importantly I learned to recognize and accept my weaknesses.
As soon as I did that, things turned around. Oh, I was still weak but I loved it because each time I became weak God moved in me to provide the strength I needed to complete the tasks he'd set before me. Now it's become almost a habit. I know that I am where I am today only by God's grace and through his power not my own.
I, like Kate, needed to discover the real significance of the steel magnolia. You and I are the magnolia; beautiful by design, complicated, intricate, and cleansed white by God's grace. The steel? Well, that's all God. It may not be visible all the time, you may not sense it's there, but his strength is solid like steel. It's unmovable, unshakable and only accessible when we recognize its source.
My prayer for you today is found in Ephesians 4:6, "Be strong in the Lord and in the power of His might!"–Noelle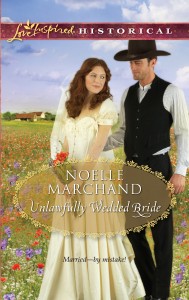 Bio
Noelle Marchand's love of literature began as a child when she would spend hours reading beneath the covers long after she was supposed to be asleep. Over the years, God began prompting her to write. Eventually, those stories became like "fire shut up in her bones" leading her to complete her first novel by her sixteenth birthday.
Noelle is a Houston-native who is currently a senior double majoring in Mass Communication with a focus in journalism and Speech Communication.
Though life as a college student keeps her busy, God continues to use her talent for writing as a way to deepen her spiritual life and draw her closer to Him.
http://www.noellemarchand.com.
Facebook: http://www.facebook.com/pages/Noelle-Marchand-Author/201720889857697
Twitter: @NoelleMarchand
Goodreads: http://www.goodreads.com/book/show/11974092-unlawfully-wedded-bride
I'm glad I'm not the jealous type. Not only is Noelle a lovely young woman, she completed her first novel while in college! And her post shows a lot of wisdom for her age. I wish you the best, Noelle!–Lyn